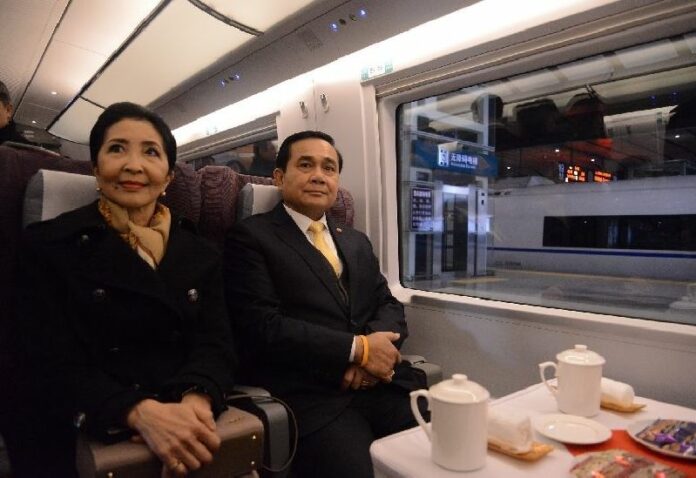 By Pairat Temphairojana and Aukkarapon Niyomyat
Reuters
BANGKOK — Thailand has pushed back the start date for construction of a multi-billion dollar rail line to link Bangkok to southwest China after a disagreement over the cost of the project, the transport minister said on Friday.
The project is part of China's plan for a network of links across Southeast Asia as its economic and political clout in the region grows. Eventually, rail lines should connect Kunming in southwest China with Singapore.
Thailand will begin the first phase of construction, a section that links Bangkok to the northeastern town of Nakhon Ratchasima, in August or September, Transport Minister Arkhom Termpittayapaisith told reporters on Friday.
May had been the previously envisaged state date.
Thailand decided to take on the financing of this section of the line itself after a disagreement with China over the cost, Arkhom said. Bangkok put the cost at 170 billion baht (USD$4.82 billion), while China pegged it at 190 billion baht, he said.
China also wanted rights to land along the rail line, which Thailand was not prepared to grant, Arkhom said.
The first section is 250 kms long and will take around 2.5 years to build, he added. Thailand would likely hire Chinese construction firms and use Chinese technology, he said.
The link is one of the biggest among many infrastructure projects the military government wants to execute to boost the flagging economy.
Related stories:
Airport Rail Link Fails Second Time This Week
Hundreds Trapped in Hot, Crowded Airport Link Train (Video)