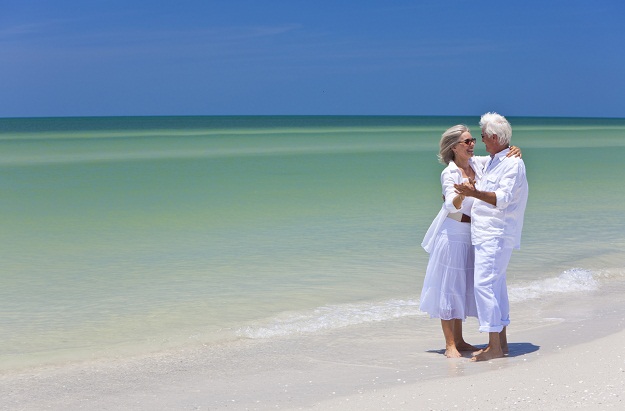 BANGKOK — Expats have expressed enthusiasm about the approval of a plan to issue 10-year visas but worry they may be of benefit to few as more details about how they would work have came to light Thursday.
Since the cabinet approved Tuesday a plan to offer 10-year visas to foreign nationals over 50, a number of have expats welcomed the news but said they were concerned about their accessibility, health insurance requirements and unaddressed shortcomings of other visa offerings.
"Right now, this visa seems like a very good thing, even though we need to wait to find out all the details and rules about it," said 68-year-old Geoffrey Carter, who's lived in the kingdom 24 years.
Read: Gov't Approves 10-Year Visas For Foreigners Over 50
As announced Tuesday, foreign nationals 50 and up would be eligible for 10-year visas, provided they earned at least 100,000 baht per month or had 3 million baht in the bank. They must also hold a certain level of health insurance.
Carter, who once led a Rotary Club chapter in the capital, said he personally was in a position to be okay with the financial requirements.
"I don't have any problem with putting 3 million into a time deposit," he said.
What concerns him is the requirement that one must have health insurance covering hospital stays and annual coverage worth at least USD$10,000.
"I'm not sure about the compulsory medical insurance, though," Carter said. "Never encountered a rule like this before."
Many insurance companies do not cover at the required level, he added.
Less positive is Jim Kelly, a Scotsman who's lived in the kingdom 54 years. He said the terms are unacceptable.
"I don't know anyone who would be willing to put 3 million baht in a Thai account and leave it there," the 77-year-old resident of Hua Hin wrote in reply. "I have no intention in buying health insurance, which I consider to be a swindle."
Should the new visa replace the existing retirement visa program, he predicts a "mass exodus of foreigners from Thailand."
Deal Too Sweet To Be True?
According to minutes of Tuesday's cabinet meeting, the long stay, multiple-entry visa will be offered to citizens of 14 nations: Denmark, Norway, Netherlands, Sweden, France, Finland, Italy, Germany, Switzerland, Australia, the United States, the United Kingdom, Japan and Canada. The application fee will be 10,000 baht.
The financial requirements alone are likely to exclude all but the most affluent.
Applicants must not only leave 3 million baht untouched for one year in a time deposit, but they cannot withdraw more than 50 percent, which they must show proof was spent in Thailand for such as medical, property, tuition or similar expenses, according to the resolution. Want to renew it five years later? Visa holders must again show 3 million baht in the bank or an income of at least 100,000 baht per month.
Roy Howard owns a development company and has lived in Thailand for 56 years. The 81-year-old Australian sees the new visa as an opportunity to make his life easier.
"This 5+5 deal is actually a five-year visa that is extendable by another five years," he said. "In my experience, the government's attitude is one that is happy to have people permanently living here, as long as they have the resources."
But he also balked at the health insurance requirements.
"One thing that is new, however, is the requirement for health insurance," Howard said.
The visa would allow spouses 50 and up of those approved to apply for Non-immigrant "O" visas. Children under 21 will be able to apply for education visas, according to the cabinet.
After approving the plan, the cabinet sent it for implementation to the Ministry of Interior Affairs.
Unfortunately that's where the trail goes cold, for now.
Permanent Secretary of the Interior Kritsada Boonrat said Thursday he had no idea when it would come into effect.
An official in the visa and travel division of the Foreign Affairs Ministry said she did not know anything either.
"The announcement didn't include the date of when this will be implemented, so we will have to wait for them," she said.
There seemed no clear answers as to whether the visa would be a new offering or replace existing retirement visas.
Under the current system, obtaining a retirement visa provides no ongoing guarantee of right to stay. Like others living in Thailand on such visas, Howard, the Australian here 56 years, must continually renew his every year and check-in with the Immigration Bureau every 90 days.
"It's something you'd rather not do, but you have to get on with it," he said.
He said the plan would likely reduce his visa fees overall. Instead of paying 10,000 baht annually to extend it, he would get five years for the fee.
'All About Attracting Rich People'
Karl Vandelhole is a 55-year-old Belgian correspondent for Der Spiegel who lives in the southern province of Krabi on a journalism visa.
He said the newly announced visa seeks to attract the wealthy while ignoring regular expats and their rights to live with their families.
"There are always new proposals about visas, but they never take into account people who are married or want to work," he said. "It's all about attracting rich people."
"I have to spend 12,000 to 15,000 baht a year just to live with my family. I have to go through hundreds of paperwork a year, get letters from the German embassy, and travel to Bangkok for my work visa. All this just to live with my family, which is actually a basic human right under article 16 of the Universal Human Rights Declaration."
Vandenhole believes there should be more supportive visas for people married to Thais or on work visas.
"I'm not saying that this new visa is bad, but that there should be more visas to support not just people with money but everyone else as well," he said. "Make it easier for us."