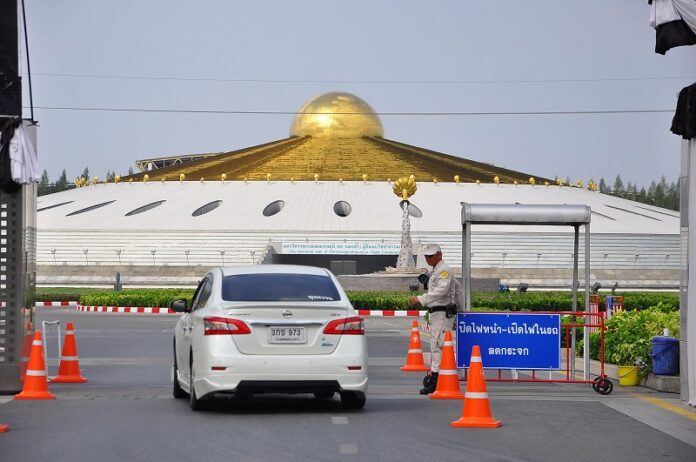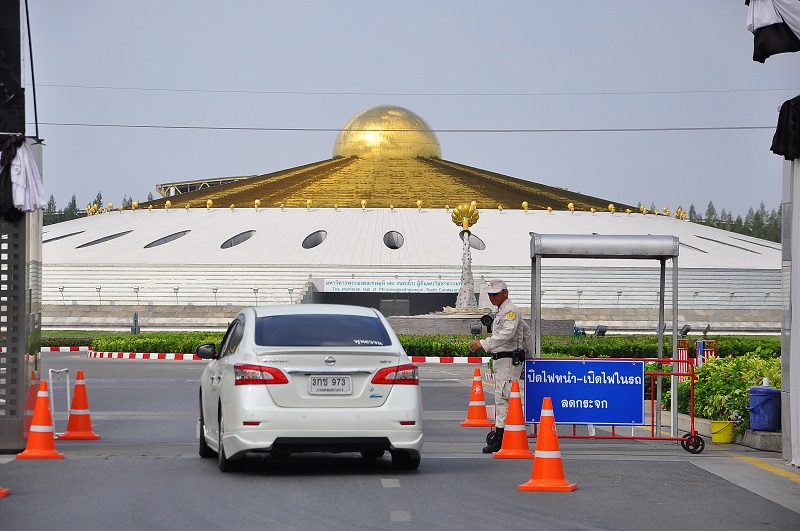 BANGKOK — Deputy Prime Minister Prawit Wongsuwan said Thursday he believes the fugitive abbot of Dhammakaya was still in the country a day after prosecutors indicted him on six-month old charges of money laundering.
Dhammachayo, the leader of influential Buddhist sect, was ordered brought to court to face a count of money laundering and other charges relating 1.4 billion baht he received from the former head of the credit union now serving a 16-year prison term for massive embezzlement.
Prosecutors said Wednesday they had instructed the Department of Special Investigation, or DSI, to capture Dhammachayo before the statute of limitations for the 2009 crime expire in 2024. Attempts to bring the abbot to justice in June were abandoned when he ensconced himself inside his order's massive campus in northern metro Bangkok, defended by followers who said they would die to protect him.
Dhammachayo and and his acolyte Sasithorn Chokeprasit are accused of receiving 27 checks from Sapachai and other two others involved in the Klong Chan Credit Union embezzlement scandal. His aides have insisted the monk was not aware the money was tainted.
His followers had previously said the sect's founder failed to respond to an arrest warrant due to health problems. They also turned down government offers of hospital treatment.
Four other people charged along with Dhammachayo were required to report themselves to prosecutors by Nov. 30.
Read: Cops Want to Arrest Fugitive Abbot; Monks Say No; Cops Meekly Obey
Dismissing rumors the fugitive abbott has already fled the country, Prawit, who is also deputy junta leader, gave responsibility for tracking the abbot down to Justice Minister Paiboon Koomchaya.
"I support the justice minister," Prawit said. "We don't have to be concerned, we will proceed according to the law."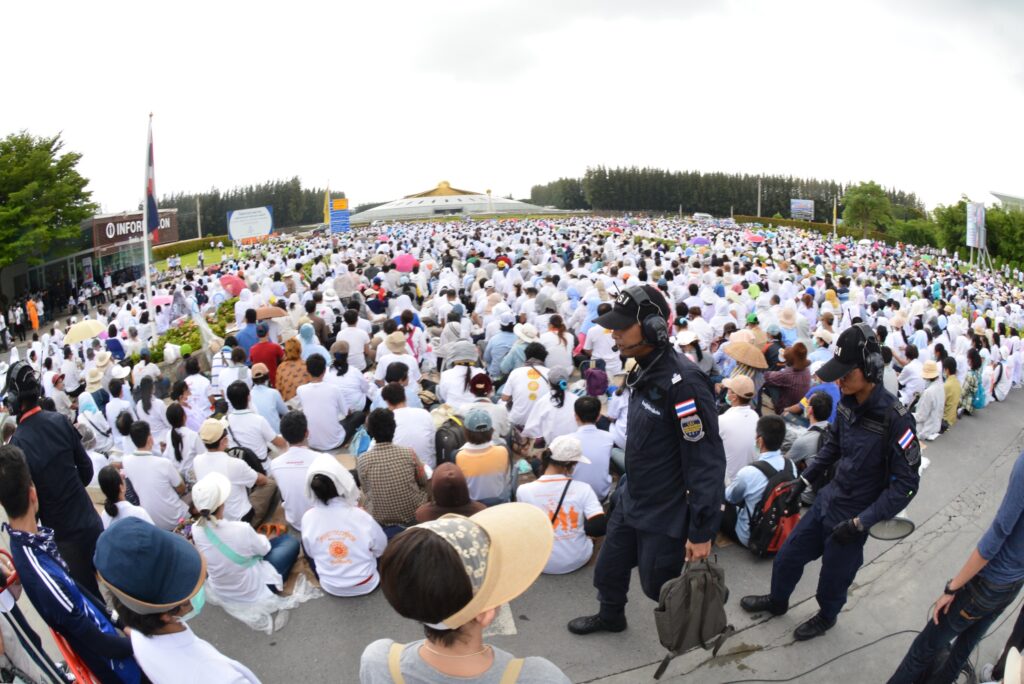 The DSI quickly announced Wednesday it was ready to make the arrest once proper documents were received from prosecutors.
Whether law enforcement will risk confrontation remains to be seen.
The high-profile agency laid partial siege to the order's massive, UFO-like headquarters in June but failed to capture the abbot. Though armed with court warrants, they finally scrapped the effort and withdrew from Wat Phra Dhammakaya after thousands of his faithful followers gathered to block the way.
On Friday, Dhammachayo was named in a fresh arrest warrant in an unrelated case of land encroachment. Deputy police commissioner Srivara Ransibrahmanakul said Wednesday police had yet to apply for a search warrant because they weren't sure he was still inside the temple.
Police said they were standing ready to help DSI capture the fugitive abbot in the money laundering case.
The temple has steadfastly insisted Dhammachayo is innocent and the charges are politically motivated. Its publicity department planned a press conference at the Pathum Thani temple at 3pm on Thursday.
Related stories:
Fresh Encroachment Charge Against Dhammakaya Abbot
Dhammakaya Defector Sees Standoff Continuing Years
Mass Charges Filed Against Dhammakaya Acolytes
Cops Want to Arrest Fugitive Abbot; Monks Say No; Cops Meekly Obey