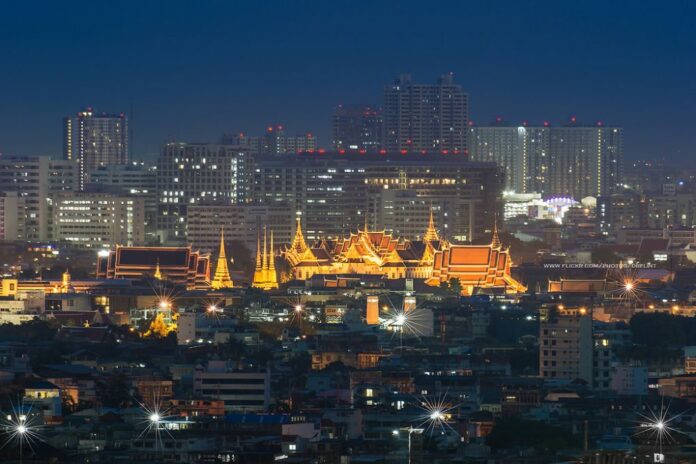 BANGKOK — Airbnb announced new additions to its service in Thailand on Wednesday, even as a representative of the hospitality giant sidestepped questions about its legal status.
Five years after it launched in Thailand, Airbnb is working with the authorities to address the regulatory issues, company cofounder Joe Gebbia said at a Thursday news conference touting new activity packages for travelers using the service.
As they have labeled other so-called disruptive technologies such as Uber or Grab, Thai officials have branded Airbnb's business model as illegal, saying it violates business codes and tax laws, which disallow subletting residences to tourists for short-term stay.
"We are closely working with the governments in every country," Gebbia said. "We are currently negotiating."
The new feature launched in Thailand today is called Experiences. It allows users to book trips or workshops run by local experts. As of today, just four Experiences were made available: bicycling trips, Thai cooking classes, Muay Thai training and fruit-carving lessons. Prices vary from 1,000 baht to 4,200 baht.
Gebbia said the feature, which is already available in cities such as London or Tokyo, will let travelers immerse in the local culture of their destinations, as opposed to the bland experience of mass-market tourism.
"People clamor to be at the same site, to take the same photos," the 35-year-old tycoon said. "Within 2017, we will have Experiences in 50 cities around the world."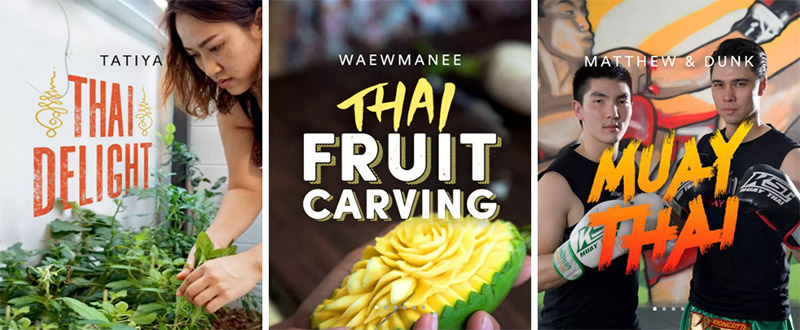 But that raised yet another question of legal standing. Some of these experiences are similar to conventional tour operations, such as walking tours in cities, so a host of such features in Thailand would mostly likely require guide licenses.
Working as a guide without a license is liable to a year prison or a 100,000 baht fine – or both. The authorities have staged a number of crackdowns on illegal guides in recent years.
When a reporter asked Gebbia about the issue, he said it's up to the local hosts to consult legal matters before signing up.
"We encourage people to check in with their local laws, because it's different in different cities," Gebbia said.
While locals can submit their requests to host an Experience, their applications will be vetted by Airbnb so that only those that offer "truly unique" experiences will be approved, he added.
Illegal But Tolerated
There are currently about 43,000 listings of Airbnb accommodation throughout Thailand, according to a data provided by the company. More than 774,000 foreign travelers used Airbnb for their stays in Thailand last year, with an annual growth of 150 percent, the report said.
It is also illegal. A 1979 building law bans renting out residential buildings such as apartments or condominiums for short-term stays, while another law dating back to 1935 requires hospitality businesses to register themselves as hotels. The latter regulation also levies taxes on hotels on a per night and per room basis.
Asked whether it's fair for Airbnb accommodations not to face the same tax burdens as registered hotels, Gebbia said the two business models are different.
"It's quite different. Airbnb [hosts] only rent out their places occasionally, and it's not their full-time income," he said.
Representatives from hotel and condominium trade guilds have called upon the authorities to take action, but there has little apparent sign of a crackdown on Airbnb, compared to the much-publicized campaigns against Grab Car and Uber.
City Hall did announce in June that officials would inspect residential buildings suspected of illegal subletting and bring the full force of the law against violators, yet a brief look at Airbnb listings suggest few were deterred.
Gebbia said the business model of Airbnb is irreversible.
"The sharing economy is here to stay. The genie is already out of the bottle," he said. "We have opportunities to work with cities around the world … to reach a fair balance between business and regulations."
Ed. Note: An Airbnb spokeswoman reached out after this story was published to dispute the characterization of the service's legal status as "totally illegal," suggesting it was a "grey" area under antiquated law. She also forwarded a statement from Gebbia:
"What we know is that the rules were written long before the internet even existed," it read. "You shouldn't have to hire a lawyer to wade through pages of old legislation written decades ago to know if having people stay in your spare room every now and then is OK or not."
Related stories:
Thai Transport Dept Rules Uber Service Illegal