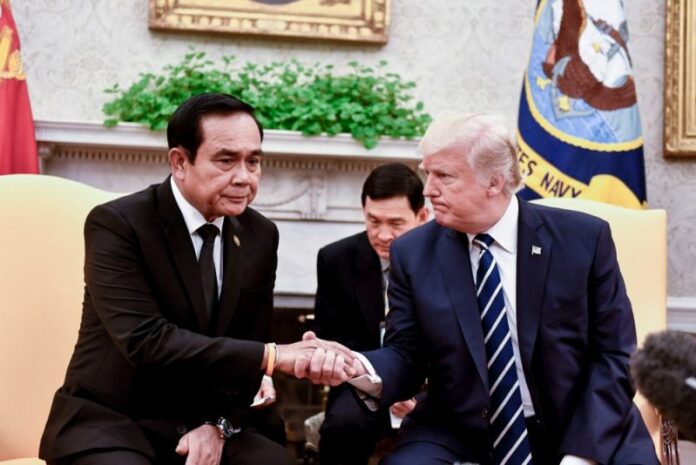 WASHINGTON — The date for the country's next general elections will be announced next year, Prime Minister Gen. Prayuth Chan-ocha said Tuesday.
The junta leader's remarks came in the midst of an official trip to Washington D.C. at the invitation of US President Donald Trump. Prayuth was quoted by state media making his announcement after meeting Trump at the Oval Office.
Prayuth said he took the opportunity to explain to the US president that Thailand is sticking to its road map and intends to return power to the people in accordance with international norms. Prayuth added that once an announcement is made next year, the government would stick to the time frame of elections within 150 days of the announcement date.
Deputy junta leader Gen. Prawit Wongsuwan said Tuesday that Prayuth rang him up to say he was well received by the US President and discussed various issues for about 40 minutes. Prawit also said Prayuth said the United States no longer forbade Thailand from buying American arms, though no purchases have been made so far.
In a transcript released by the White House, Trump said before a bilateral meeting that the United States would try to sell more goods to Thailand.
"I think we are going to try and sell a little bit more to you now, make that a little bit better if that's possible," Trump said.