Top: Katerina and Daniel Mokshantsev (in orange hospital gowns) receive donation made via Weeboon. Photo: Weeboon
BANGKOK — When Nguyen Quoc launched the nation's first open, donation-based crowdfunding platform earlier this year, he didn't have to wait long to see it make a difference.
It was in February, after a bus ran a red light at a busy Pattaya intersection and plowed into a motorcycle, sending both passengers – two Russian teens – into a coma.  Daniel Mokshantsev and Katerina Mokshantsev were in critical conditions for weeks and needed brain and spine surgeries costing over 1 million baht, a massive fee their family couldn't handle, even with the accident insurance payout.
That was the first time Quoc's just-launched Weeboon came into the spotlight. In less than 10 days, the campaign raised over 230,000 baht (USD$7,000) from 166 donors. Donors were able to revisit the campaign page and get regular updates on the conditions of 16-year-old Daniel and 14-year-old Katerina to see their operations were successes and their process of rehabilitation until the Mokshantsevs returned home safely.
Quoc, 34, had no idea what crowdfunding was until two years ago when he came across two campaigns on social media – both involved foreigners injured on Thai roads. He donated to both, as their stories struck a chord with Quoc, who himself was injured in a road accident.
That inspired the Vietnamese-Belgian man, who's made Thailand his adopted home for 11 years, to start Weeboon ("we" + "boon," Thai word for making merit) which he didn't foresee a month later would help save the two Russian teens.
"Being able to help random people instantly via an online platform like this was just awesome," Quoc said recently at his Sathorn area office.
The site is billed as Thailand's first donation-based crowdfunding platform. It's open to all projects for good causes, regardless of their type or scale, whether it's to save a cat injured in a hit-and-run accident to fund children's healthcare insurance.
In its first 10 months, Weeboon says it has raised 1 million baht for more than 60 campaigns.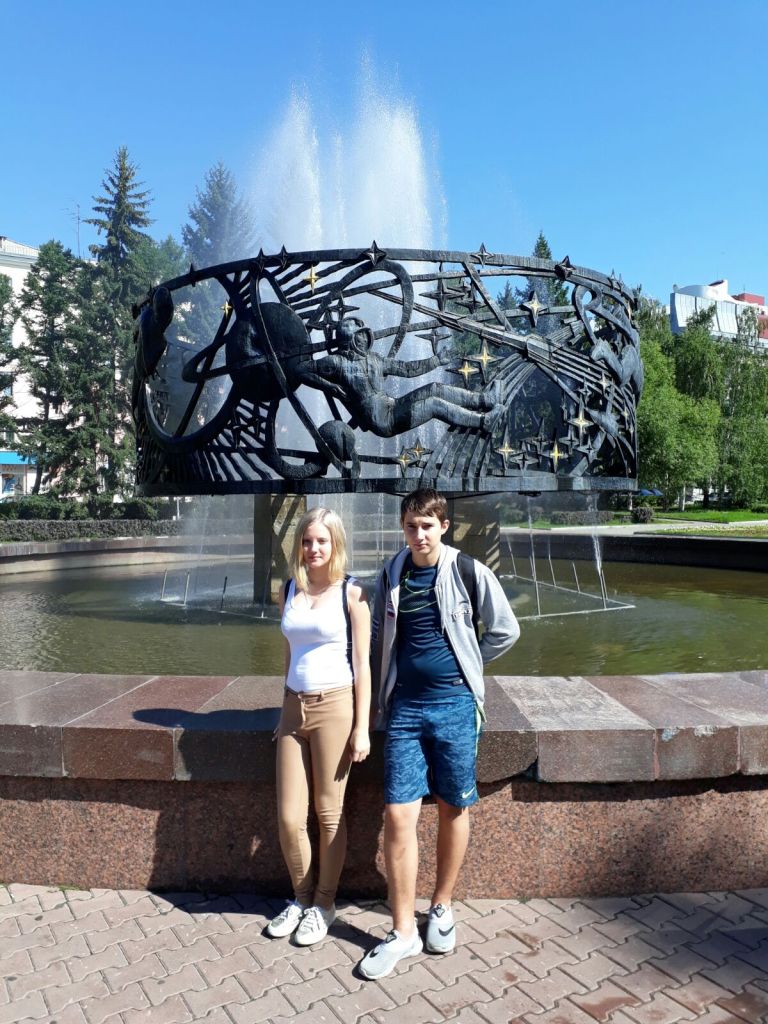 Crowdwhating?
Although crowdfunding was introduced to the world in the early 2000s (the term was coined in 2006) by way of Kickstarter, IndieGoGo, ArtistShare and Kiva, funding ventures directly over the internet didn't emerge in Thailand until a decade later.
Taejai and Sinwattana were among the first domestic crowdfunding platforms. Taejai, founded in 2013, finances NGO projects for social causes, whereas Sinwattana helps fund startups. Dreamaker, founded in 2015 by Aekkasit Diewwanit, is limited only to Thai nationals and domestically registered companies to post projects.
Asiola followed a few months after Dreamaker. The rewards-based platform, now arguably the most well-known of such platforms, is a commercial venture focused on art and creative projects. It offers contributors, aka backers, rewards or equity, and campaigns can target "all-or-nothing" funding goals or be unconditional.
Quoc said his platform is different from all of those.
Read: On Asiola, Superfans Support Artists for Swag and Goodies
Read: No Ads, More Art: Crowdfunders Remake BTS Skytrain
There are no deadlines and no goal requirements. Unlike platforms like Asiola, which decide what projects will run, Weeboon does not curate its campaigns.
Most of all, campaigns are supposed to serve some remotely noble purpose. At its best, Weeboon has been used to help fund a man who rescues snakes from people's homes, low-cost healthcare insurance for children of migrant laborers and 3D-printed prosthetic hands for disabled children.
Two months ago, a representative of Vejthani Hospital launched a campaign to help an Ethiopian woman left blind and disfigured by her husband. The project on Monday was sitting at over 150,000 baht.
"Some crowdfunding platforms exist but they are all curated platforms, which means you cannot submit a campaign and raise funds without your campaign being approved by management – this can takes months," Quoc said.
Weeboon donors also won't get goodies like products or equity. Rather, their return-on-investment is a good feeling.
"We do pure charity. When you come to donate through Weeboon, you shouldn't expect anything except being happy with yourself," said Quoc, who lived seven years on Koh Samui and four in Bangkok.
One ongoing project is Death by Plastic, in which a Bangkok fashion photographer invites celebrities such as Muay Thai superstar Sombat Banchamek, aka Buakaw, Dandee "MC Dandee" Supwattana and model Penny J. Lane to lend their voices against plastic waste. Ten photos of the celebs will be exhibited and sold, with proceeds given to mega-conglomerate CP All to purchase paper bags for its 7-Eleven convenience stores.
"What I know is there are a lot of needy people, but there are also a lot of generous people in Thailand," Quoc said. "I regularly see random people trying to raise funds on Facebook because of unfortunate life events such as road accidents, job losses, disease or just because they cannot afford education costs. There is clearly a need for this kind of a platform."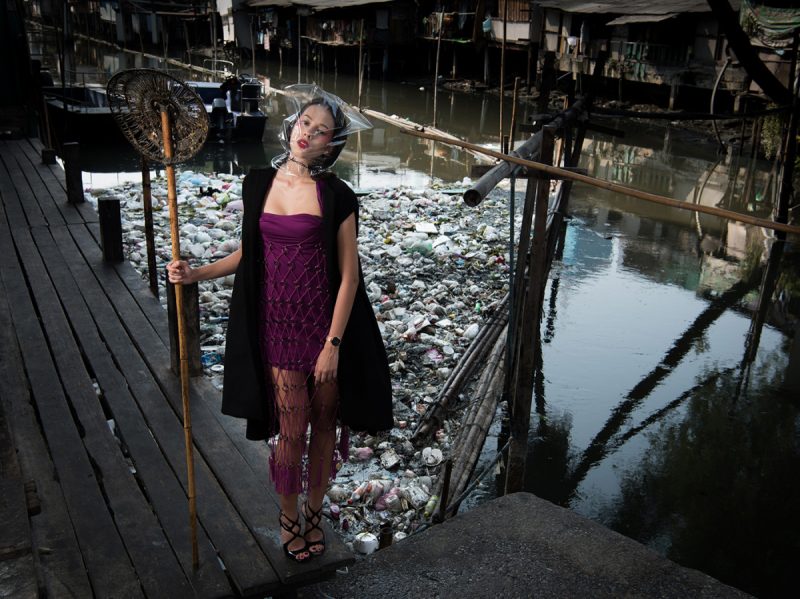 Real Need vs. Real Fraud
Unlike other platforms where campaigns are controlled by the host, Weeboon allows anyone to start do-it-yourself campaigns with a story, picture or video.
Of course that means opportunity for abuse, and services like Weeboon are ripe environments for fraud.
In 2013, more than 3,000 Kickstarter backers were nearly defrauded after raising USD$120,000 for The world's first 100% Japanese Beer Fed Kobe Beef Jerky. That was before GoFundMe's Purchase Private Internet Histories, which pledged to buy and publish the personal browsing data of U.S. politicians, crowdfunded more than USD200,000 – despite being technically and legally impossible.
Quoc said such cases are very rare, and none has yet hit his site.
"Even [GoFundMe] has fraud cases, but it's only 0.1 percent," he said. "Our job is to make a background check for every campaign if the story is real."
Quoc said he or his team visit hospitals and meet campaign authors physically if they are in or near Bangkok. When distance is a hurdle, they make some calls. One campaigner is a boy who suffers from cerebral palsy and an enlarged heart in Khon Kaen province. Quoc said his team, being 450 kilometers away, called the hospital where the boy was being treated to confirm his condition was true.
However, whatever the campaign creators do after they get the money is another story.
"If the story is real, it's fine. But when he gets the money and doesn't go to see a doctor, but uses the money to buy an iPhone, we cannot manage this," Quoc said. "Once they get the money, we cannot control what they're gonna do."
To ensure that his "Weebooners" have a positive and safe experience, Quoc publishes information on how to protect beneficiaries and donors. The section includes securing personal information and cooperating with law enforcement.
"This is what we do on a daily basis to ensure that there is no fraud on our platform because our credibility is the main thing," Quoc said. "It's hard to get credibility. If we lose it, we lose everything. So it's not our interest to let any fraud happen on our platform."