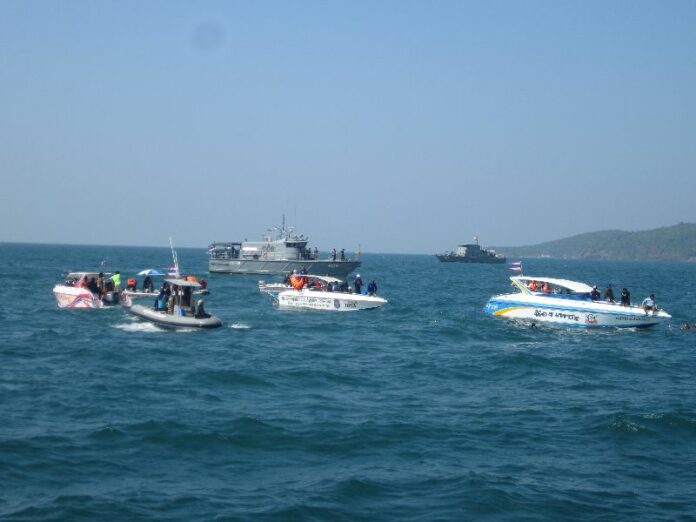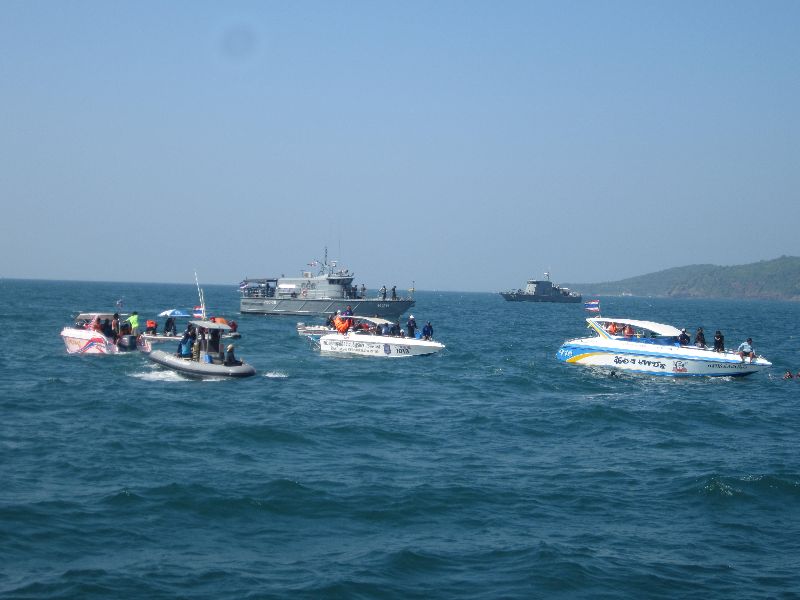 (4 November) Rescue workers have discovered the remains of the ferry ship which has capsized off the coast in Pattaya on Sunday, killing at least six passengers and severely injuring 15 more, many of them foreign tourists.
The incident took place around 17.00 yesterday, when the ship headed for the pier in Pattaya bay sank 7 kilometres away from the shore. Over 200 passengers on the ship were left struggling for their lives before they were rescued in a hectic effort. Many were later sent to local hospitals.
Six passengers have died, according to the officials: the dead were described as 3 Thai nationals, 1 Chinese tourist, and 2 tourists of "European backgrounds". 15 individuals are also being closely monitored by the doctors.
News reports indicate that not all passengers were provided with lifevests.
Investigation by the police reveals that the ferry ship was operated by Koh Lan Travel Company. Police said the ship was carrying over 200 passengers at the time of the accident whereas the laws only allowed 150 passengers onboard.
Earlier today, rescue workers have located the remains of the ship. They reported that no other dead body was found inside the ship.
They also told our correspondent that a large hole had been found on the side of the ship, which suggested that the ship captain might have hit a rock, sinking the ship soon afterwards.
The captain might have been inexperienced in the local seas, and subsequently hit the submerged rocks in a navigational error, the officials said.
The incident is another blow to Pattaya′s reputation as a popular tourist destination. In recent months the seaside town has experienced frequent speed boat crashes which had killed and wounded a number of foreign tourists.
For comments, or corrections to this article please contact: [email protected]
You can also find Khaosod English on Twitter and Facebook
http://twitter.com/KhaosodEnglish
http://www.facebook.com/KhaosodEnglish