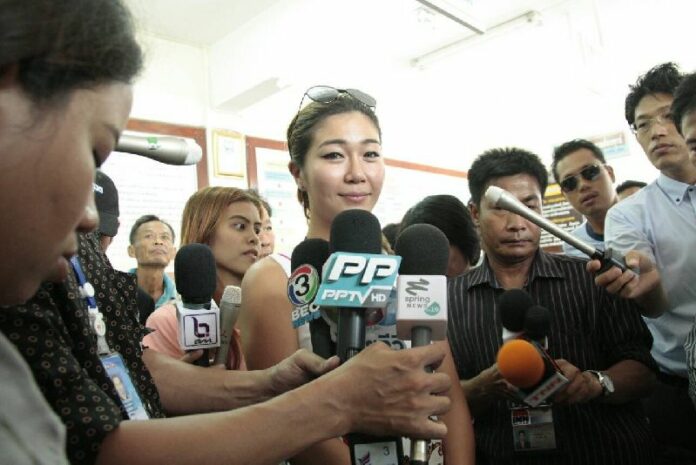 BANGKOK – The daughter of a Japanese man who "fell to his death" in 2003 has asked police to reopen their investigation after his former wife was recently charged with killing a 79-year-old Japanese teacher.
In 2003, Keiko Matta's father Katsutoshi Tanaka was found dead in his home at the bottom of a flight of stairs. Police ruled his death an accident after Tanaka's then-wife Pornchanok Chaiyapa said he was drunk and suffered from a heart attack, causing him to fall down the stairs.
However, Matta asked police yesterday to re-investigate the case after Pornchanok and her current husband were recently charged with killing and dismembering a 79-year-old Japanese man named Yoshinori Shimato, whose body parts were found in a Samut Prakan canal on Tuesday.
"We always believed that our father's death was not an accident, but murder," Matta told the Bangkok Post.
According to Matta, 31, Pornchanok took her father – who she says was in good health and never drank to excess – to buy life insurance only two weeks before his mysterious death. She also said Pornchanok convinced her to sign documents in Japanese that she could not read, which ultimately authorised Pornchanok to claim life insurance money on behalf of the children and give it to them later.
On Thursday, the Criminal Court approved arrest warrants for Pornchanok and her husband Somchai Kaewbangyang on charges of premediated murder, false imprisonment, and concealing a body in the case of the 79-year-old Japanese man whose remains were recently found.
Pornchanok was also previously charged with stealing 700,000 baht from the man's bank account using his ATM card after his death.