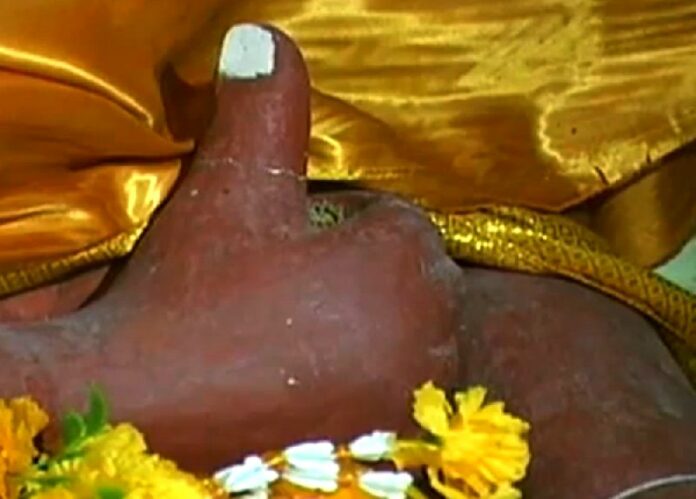 SONGKHLA — A Buddha statue in Songkhla province has garnered international attention after some observers noticed its unusual hand gesture: a thumbs up that looks similar to the 'Like' symbol on Facebook.
The red 'Like' Buddha is 1.5 metres tall and one of several hundred other Buddha statues located in the Talod cave temple in Saba Yoi district.
Temple abbot Prakru Yankoso said the statue has always been popular among locals, but started drawing visitors from around the globe after images of the statue's likeness to the Facebook icon began circulating online.
"The 'Like' Buddha has never occurred in the history before," said Prapas Chuvichien, an Art History professor at Silpakorn University. He speculated that the hand may have been positioned that way to hold a palm leaf fan, which are commonly used by Buddhist monks while they recite prayers.
"You can see a hole in the middle of the right hand of the Buddha statue – so, there must have been something inside before," he told Khaosod.
According to Wannotai Srifa, one of the temple's wardens, the statue was declared an antique by Thailand's Fine Art Department nearly ten years ago and thought to have been built in the middle of the Ayuttahya era, when Talod cave was frequently used as rest-stop for travelers.