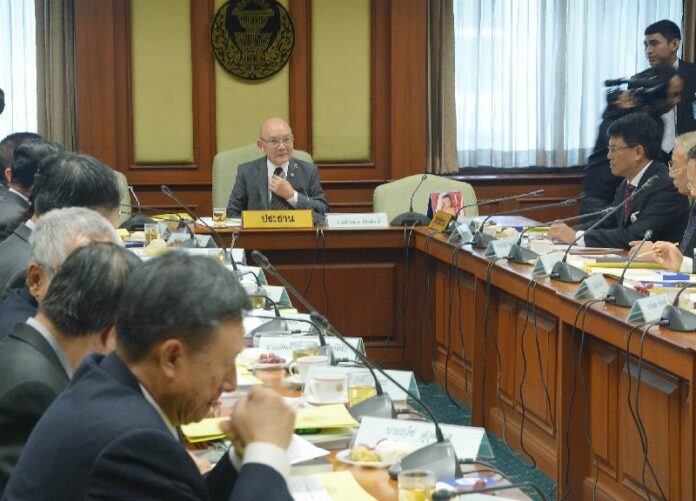 BANGKOK — Twenty members from the junta-appointed National Reform Council (NRC) will also take part in drafting a new constitution to replace the charter dissolved by the junta following the 22 May coup d'etat.
According to Thailand's state media, the list of which NRC 20 members will join the Constitution Drafting Committee will be finalized by the end of the month.
Both bodies are part of the junta's interim government, which was also includes a Cabinet led by junta chairman and now Prime Minister Gen. Prayuth Chan-ocha, and a rubber-stamp parliament stacked with military and police personnel.
Gen. Prayuth says he led the 22 May coup – the twelfth in modern Thai history – to prevent mounting protests from spiraling out of control. Prior to the military takeover, anti-government protesters demanded that unspecified "national reforms" be held before the next election, while pro-government activists rallied in support of holding elections first.
The retired general says elections will be held after the reform process is completed and a new constitution has been minted. The election date was initially set for October 2015 but recent comments suggest that it may be pushed back until 2016.
Many critics of coup view the reform effort as evidence of the military's tacit alliance with the anti-government protesters. The reforms are widely expected to curb the influence of the populist parties, backed by former Prime Minister Thaksin Shinawatra, that have won every national election since 2001.