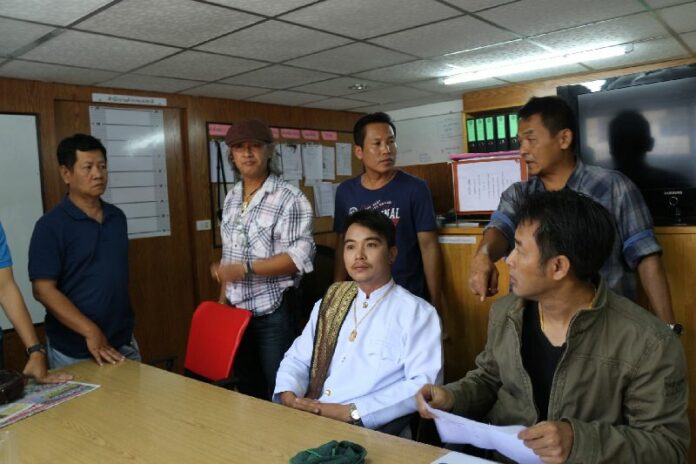 PATUM THANI — A Thai couple's wedding ceremony was unexpectedly interrupted when police arrested the groom for drug and attempted murder charges and then denied the 30-year-old man bail.
Police in Patum Thani detained Saksit Tipayanon while he was preparing for a traditional Thai wedding parade – known as "Khan Maak" – in which the groom carries a dowry to the family of the bride.
Saksit faced charges of attempted murder for allegedly stabbing another man in 2008, after which he changed his name and went into hiding, said Pol.Col.Trakul Keaewprssert, a superintendent at Pratunamjulalongkorn police station.
According to the arrest warrant, Saksit was also charged with carrying a firearm in public without a license and possessing crystal meth in 2011.
The family of the bride, who is 5-6 months pregnant, asked police to release Saksit on bail so that the couple could marry. However, police refused to release Saksit, citing his history of fleeing charges.