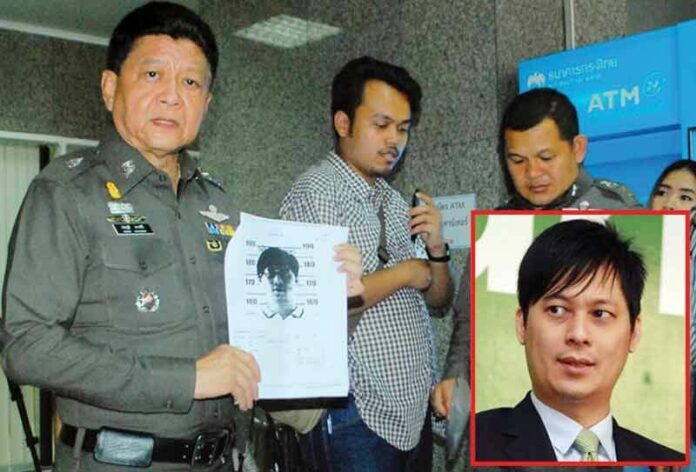 BANGKOK — An 43-year-old energy tycoon involved in the high-profile corruption scandal among Thailand's top law enforcers has fled the country, police say.
Nopporn Suppipat, who was ranked the 31st richest man in Thailand by Forbes last year, is wanted on charges of lese majeste and illegal detention in connection with the widening graft case against the former chief of the Central Investigation Bureau (CIB).
Nopporn fled to Cambodia on Monday and may have moved to a third country since then, said metropolitan police bureau chief Pol.Lt.Gen.Sriwarah Rangsipramanakul.
According to police, Nopporn hired five men to abduct a businessman in Bangkok to whom he owed money, and then force him to lower the debt from 120 million baht to 20 million baht.
The five men Nopporn allegedly hired are now in police custody on charges of citing the monarchy to obtain benefits, illegally detaining people, and illegally collecting debts.
Nopporn is the founder and chairman of a wind power plant company in Thailand and is believed to have assets worth more than 25 billion baht.
He is one of the latest high-profile figures to be implicated in the corruption scandal that started with the arrests of three senior officers, including the head of the CIB, and has since led to the arrest of nearly 20 others.
At least eight people allegedly connected to former CIB chief Pongpat Chayapan's criminal network have been charged with lese majeste for making false claims about the monarchy for personal gain.