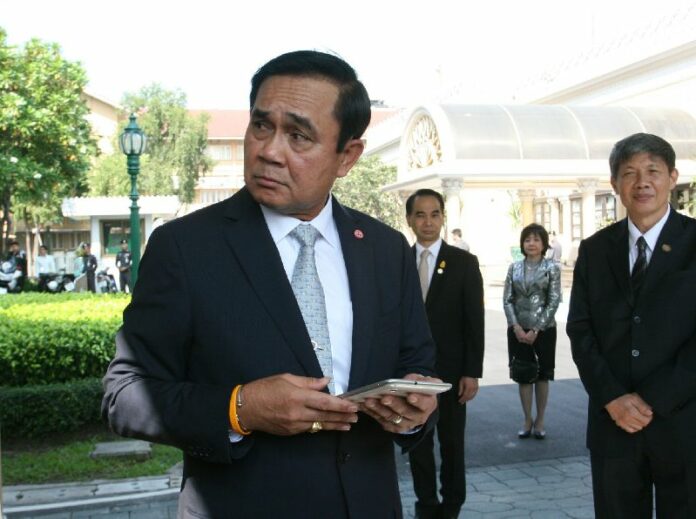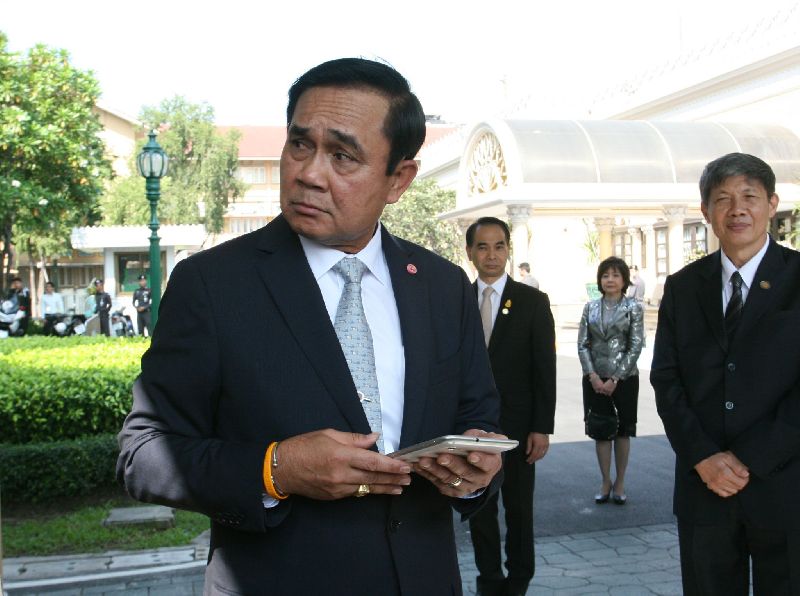 BANGKOK — Junta chairman and Prime Minister Prayuth Chan-ocha has vowed to speak more cordially with the press in honor of the King of Thailand's 87th birthday on Friday.
"To celebrate His Majesty the King's 87th birthday, I intend to work for the public and from now on I'll stop being so angry and start speaking politely," Gen. Prayuth told the press at the Government House yesterday. "I'm doing it now so you [reporters] should stop teasing me as well."
Gen. Prayuth, the former army chief who seized power in a coup d'etat on 22 May, is known for his hostile exchanges with reporters, who he frequently reprimands for scrutinizing his administration.
When a reporter asked the junta chairman last week if the media is permitted to criticise him, Gen. Prayuth responded angrily, "What have I done wrong? Tell me!"
Since seizing power in May, Gen. Prayuth has dramatically curbed freedom of expression in Thailand by banning public protests and political activities of any kind. Last month, the army ordered a state-owned TV station to drop a talk show that was airing complaints from the public about the 22 May coup.
Although Gen. Prayuth has stopped short of subjecting the press to full-scale censorship, he has repeatedly asked the media to "cooperate" with his government.
This afternoon, Gen. Prayuth personally met with dozens of newspaper editors, including the editor of Khaosod. Media executives have been summoned to meet with junta representatives several times since the coup, but this was the first time Gen. Prayuth himself was present for the talks.
"The media has to assist me," Gen. Prayuth said last week, after chastising the press for their coverage of flash anti-coup protests staged by student activists in Bangkok and Khon Kaen.
"The media has two duties," he continued. "One is to explain the situation and create understanding with the people, with some critical reporting and criticism. But you also have to support the missions of this government."