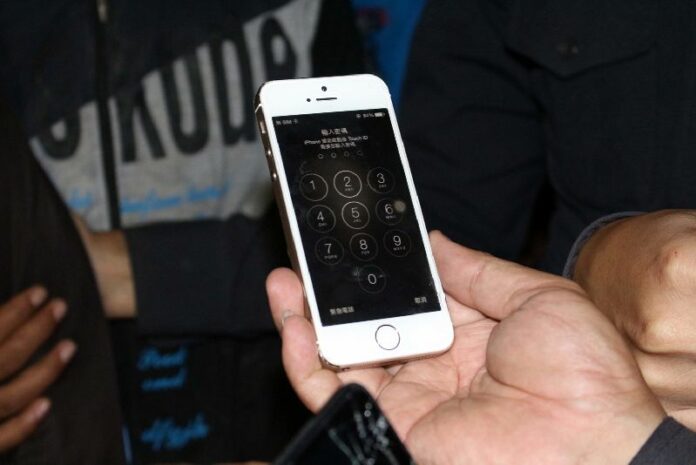 CHONBURI – Police have arrested three Thai men who allegedly stole a mobile phone from a Chinese tourist in the resort town of Pattaya last night.
Police say the 34-year-old Chinese woman was walking in front of Mike Shopping Mall on Pattaya 2 Road when three men on a motorcycle snatched her iPhone and drove away. The tourist then reportedly alerted the police.
The three men were later spotted driving toward South Pattaya, and police gave chase until the perpetrators' motorcycle crashed into a car at Khao Talo intersection. Two men were immediately arrested at the scene, while the other fled into a nearby building, but was also eventually captured.
Pol.Col. Sukthat Pumpanmuang, commander of Muang Pattaya Police Station, said one of the perpetrators was carrying the iPhone that belonged to the Chinese tourist. Two of the suspects were identified as Anuwat Wongkhamhan, 33, and Rittikrai Jingwaja, 23, while the third suspect remains unidentified because he is a minor.
"The victim has confirmed that all of the perpetrators were the ones who committed the crime," Pol.Col. Sukthat said.
According to Pol.Col. Sukthat, police records show that Rittikrai was sentenced to jail two years ago for a theft he committed in Pattaya. Sukthat said Rittikrai was recently released from prison on 3 April, following a Royal Pardon he received on the occasion of Her Royal Highness Princess Sirindhorn's 60th birthday.
Pattaya, a coastal resort town east of Bangkok, is well known for its seedy nightlife districts and high rate of crime against foreigners.