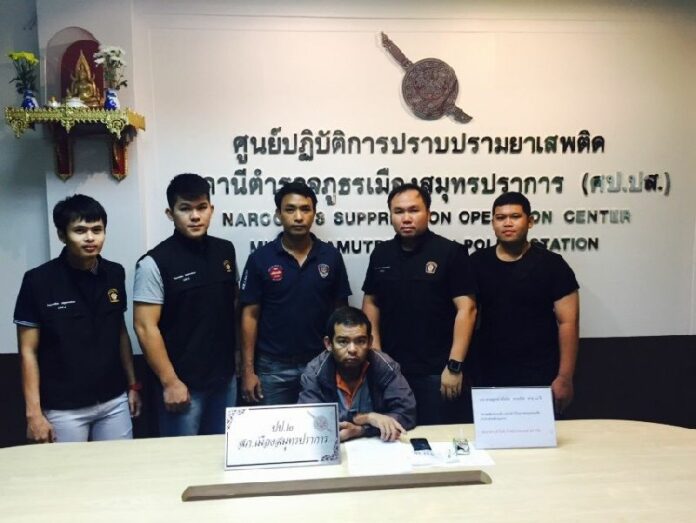 SAMUT PRAKAN — A former convict who graduated with three university degrees during his time in jail was arrested for drug dealing in Samut Prakan province early this morning, police say.
Setthapong Thammarak, 38, was arrested in a sting operation at around 3:30 am when he attempted to sell crystal-methamphetamine to undercover police officers, said Pol.Lt. Thanakrit Ruai-ari, an officer at Mueang Samut Prakan Police Station.
According to Pol.Lt. Thanakrit, Setthapong has previously served 18 years in prison on narcotics charges.
Speaking at the police press conference today, Setthapong said he managed to study from his cell and graduate with three Bachelor's Degrees, including one in engineering. He also told reporters that he made an income in prison by teaching lessons to other prisoners, earning 1,500 baht per month.
However, he said he was unable to find any work after he was released last year because of his prison record, despite his three university degrees. Setthapong said he eventually decided to contact several Nigerian men that he knew from prison and buy drugs from them, which he later sold to his own clients.
"If society had accepted ex-convicts like me and given me chance to work, I wouldn't have returned to selling drugs and got myself arrested like this," Setthapong told reporters.