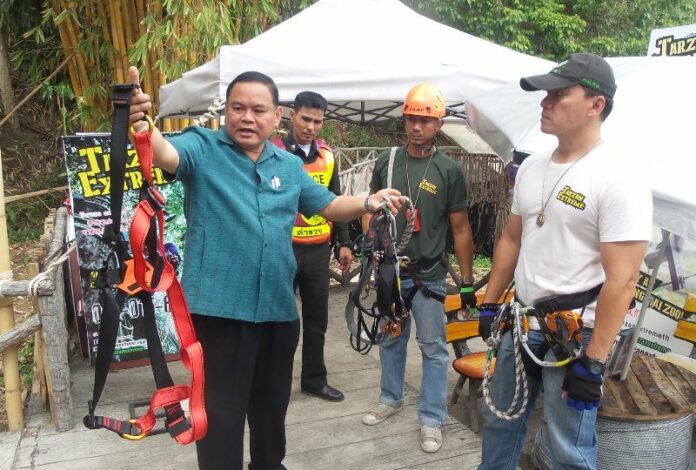 CHIANG MAI — A Chinese tourist fell to his death while gliding on a zip line in the northern city of Chiang Mai earlier this week due to faulty safety equipment, police said.
The 44-year-old male tourist was zip-lining above the forest with a company called Skyline Adventure on 29 June when a safety lock malfunctioned, and caused him to plunge 12 meters down to the ground, police said.
A police officer privately told Khaosod that the news was withheld from the media until today because junta chairman and Prime Minister Prayuth Chan-ocha was visiting Chiang Mai at the time, and local authorities did not want any "negative news" to surface during his trip.
The management of Skyline Adventure has been charged with reckless action leading to deaths of others, said Pol.Maj. Suriyan Chansai, an investigative officer at Doi Saket Police Station.
He added that police are still investigating the incident and questioning the company's staff.
Nipon Wichairat, the administrator of Chiang Mai Zoo, said he has already instructed a zip line operator based in the zoo to check all safety equipment immediately. Other zipline companies in the popular tourist province are doing the same, Nipon said.
In June, a Kuwaiti tourist died while bungee jumping in the southern province of Phuket. Police say the accident was caused by a malfunctioning safety equipment.