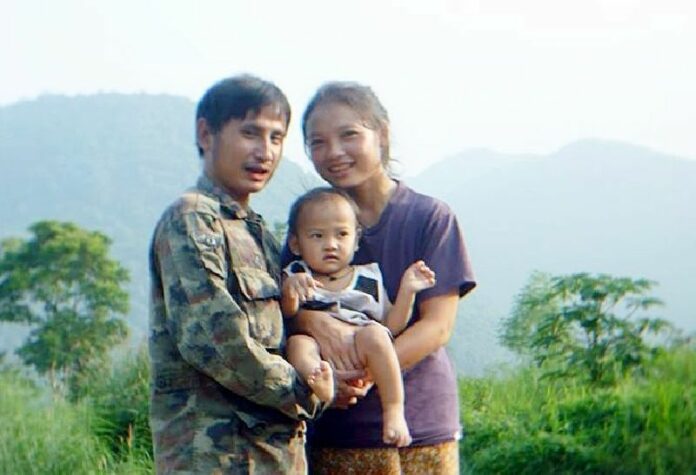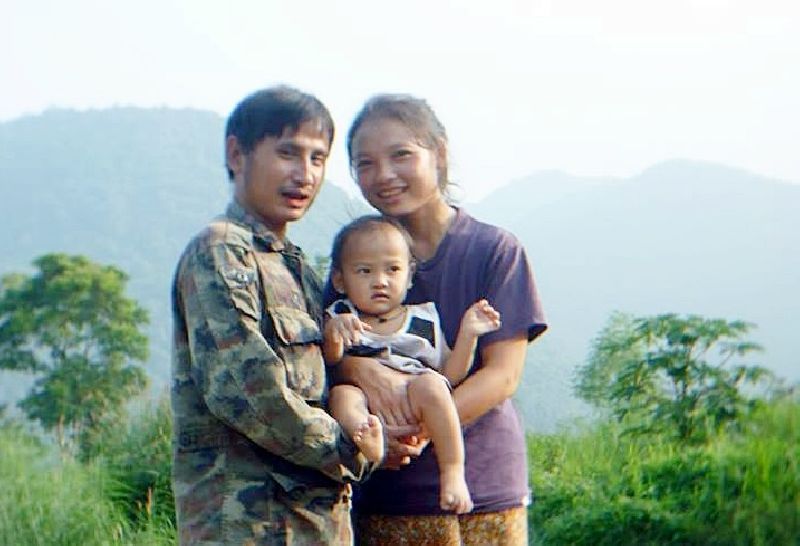 BANGKOK — Police have offered 200,000 baht for information about a community rights activist who has been missing for nearly two years.
The new effort to find what happened to activist Porlachee 'Billy" Rakchongcharoen came as the former director of Kaengkrachan National Park is being investigated for alleged involvement in the persecution of the Karen community Porlachee campaigned for prior to his 2014 disappearance.
"We will give the reward to anyone who has the information and clues that lead to the discovery of Mr. Porlachee," Police Lt. Col. Setthasit Suwannakut said today. "Whether he is alive or dead."
Porlachee's disappearance is being investigated by a joint task force of police and the Division of Special Investigation, or DSI. Setthasit Suwannakut, a DSI representative, announced his agency has contributed 100,000 baht for information leading to whereabouts of the missing activist.
Police also contributed 100,000 baht, Setthasit said.
Porlachee rose to prominence for campaigning on behalf of the Karen community in Kaeng Krachan National Park that then faced eviction from former director Chaiwat Limlikhit-aksorn. In May 2011, park officials torched Karen villages in the forest, allegedly under Chaiwat's orders, prompting Porlachee to bring legal action.
Men wearing national park ranger fatigues set a structure ablaze in an image provided by a village resident.
The activist was last seen April 17, 2014, when he was stopped and detained by Chaiwat and several officials in the national park. His family alerted police two days later and accused Chaiwat of abducting Porlachee to silence him.
Chaiwat denied the allegation, insisting that he only held Porlachee for questioning for several hours and released him afterward.
Former Park Chief Under Fire
In a briefing to Porlachee's family at the National Human Rights Commission today, police representative Traiwit Namthongthai said his team found evidence that could implicate Chaiwat in the alleged abduction.
"I believe Porlachee was not released as claimed by Chaiwat, because we found disparity in his testimony about where exactly he was released," Col. Traiwit said. "Furthermore, Chaiwat claimed he went back to his residence after releasing Porlachee, but CCTV footage didn't show Chaiwat's car in the time that Chaiwat identified."
Setthasit of the DSI said his agency is inspecting seven park vehicles for forensic evidence that could shed some light on what happened.
"DSI is searching the area and interrogating a total of 283 witnesses," he said at today's meeting headed by National Human Rights Commissioner Angkhana Neelapijit, whose husband Somchai Neelapijit was also abducted.
Apart from the investigation into Porlachee's fate, Chaiwat is facing a separate inquiry by an anti-corruption commission for his role in the 2011 torching of Karen homes in his jurisdiction.
Men wearing national park ranger fatigues set a structure ablaze in an image provided by a village resident.
The Office of the Public Sector Anti-Corruption Commission is investigating Chaiwat for abuse of power, officials announced Wednesday. If found guilty, he could face up to 10 years in prison.
Insufficient Deterrence
Commissioner Angkhana told reporters the main obstacle to finding someone accountable for Porlachee's abduction is an inadequate legal framework.
"The obstacle to making progress in forced disappearance cases in Thailand is the fact that we don't have laws specifically dealing with this issue," she said.
Critics of the establishment in Thailand have from time to time been abducted and presumably murdered. Although security officers are often implicated in these cases, they are rarely if ever prosecuted or found guilty. Human rights activists blame a requirement under the law that a body must be recovered to build a murder case.
Earlier this month, the United Nations called upon Thai authorities to end the legal impunity by ratifying international laws on enforced disappearance.
"I urge the Thai authorities to immediately ratify the International Convention for the Protection of All Persons from Enforced Disappearance," Zeid Ra'ad Al Hussein, the UN High Commissioner for Human Rights, said Jan. 7 in a statement.
The call was echoed today by the New York-based Human Rights Watch.
"The Thai government should make a 180-degree turn in its policy by recognizing that secret detention and enforced disappearance fundamentally undermine the rule of law and destroy people's trust in their government," regional director Brad Adams said.