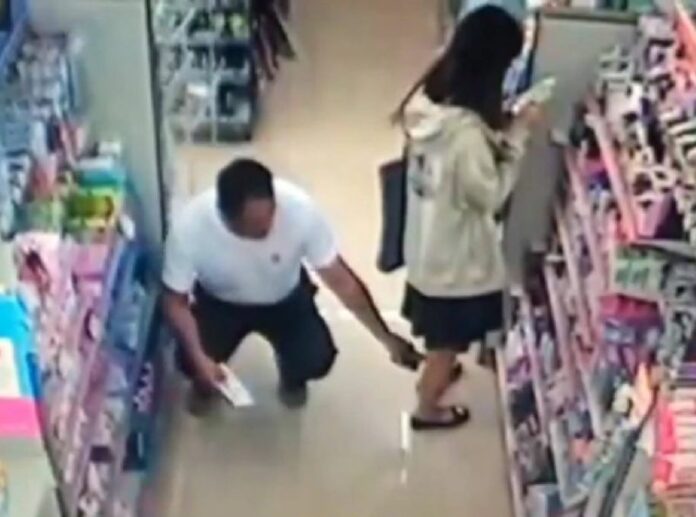 LAMPANG — A policeman in the north was gently fined for filming up a student's skirt inside a convenience store yesterday.
After security camera footage from a 7-Eleven near Lampang Rajabhat University spread online Tuesday showing a man use his phone to film up a woman's skirt as she was shopping, it didn't take long for police Sub. Lt. Nopparat Chaiwong to own up to his commanding officer.
He explained that although he acted rashly, Col. Pisit Homsin said, he was not fully aware of the consequences of his actions.
"He was disciplined and we did a report against him," said Pisit, of the Provincial Police Region 5 Training Center in Lampang. "He has already been fined for obscenity at Lampang Police Station."
Obscenity is punished by a 500 baht fine.
The commander said the woman seen in the clip did not file a complaint with police.