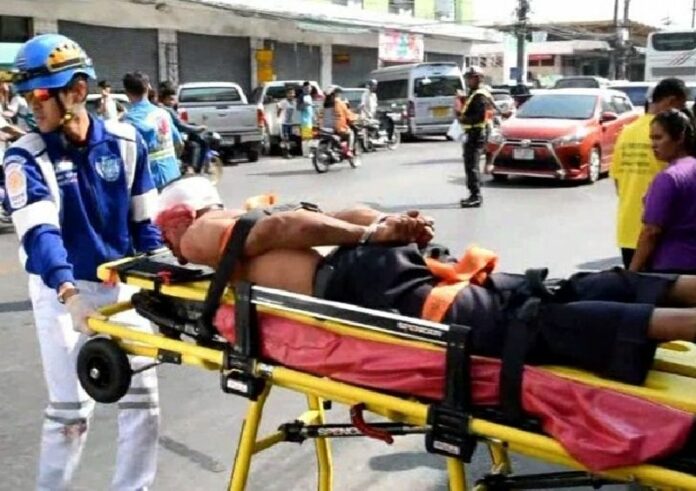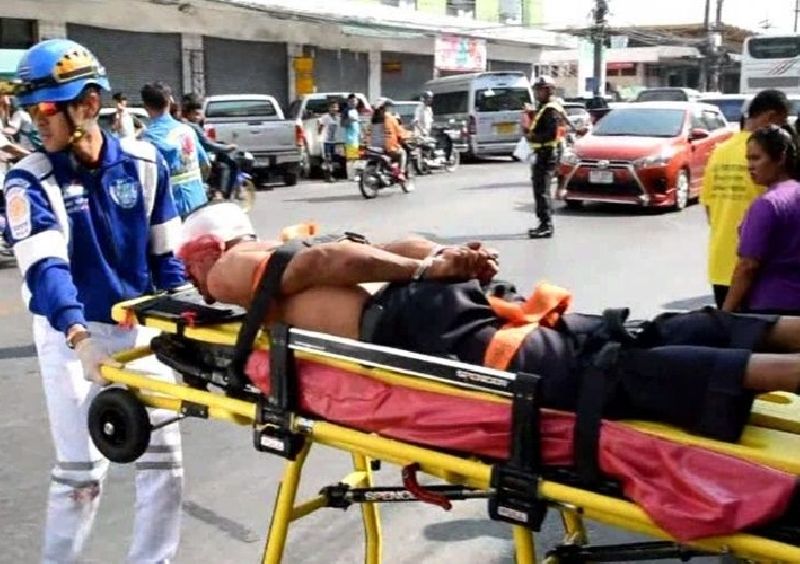 PHUKET — A fight broke out in Phuket today between a vendor and a man who claimed to be seeking lotto tickets on behalf of the Sun God.
It all began when a shirtless man walked into a shophouse on Talad Yai Road at around 10am, police explained. He proceeded to declare that during this morning's solar eclipse, he was told by the Sun God to buy certain lottery tickets.
In return, the Sun God reportedly promised he would win the grand prize.
Read: Solar Eclipse Reminds Bangkok There is a Sky (Photos)
However, the lottery stall vendor was away at the time, so the shop owner informed the self-proclaimed divine messenger to wait a moment. At that point the man tried to help himself to the tickets anyway, Lt. Cpt. Sonthaya Lookkliang of Phuket City Police Station said.
When the shop owner tried to stop him, the man put up a fight. He then ran into the road and randomly challenged motorists to combat him.
Police officers soon arrived at the scene and subdued the suspect, later identifying him as 45-year-old Suktiphorn Onsuwan.
Suktiphorn was sent to hospital to treat the wounds he suffered during the fistfight.
Related Stories: