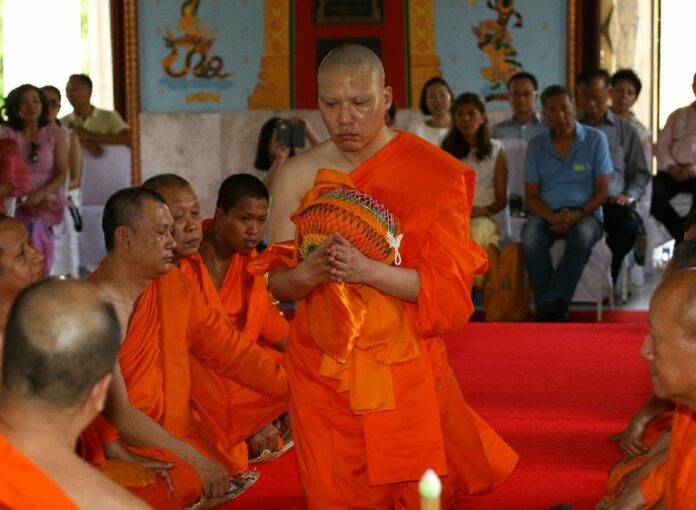 By Teeranai Charuvastra
Staff Reporter
AYUTTHAYA — Businessman Jenphop Viraporn was indicted yesterday for the fiery crash that killed two graduate students on an Ayutthaya highway.
Two months after the accident drew nationwide attention and accusations of delayed justice, the 37-year-old millionaire now stands accused of eight charges before the court, including vehicular manslaughter and driving under the influence.
---
Cops Reprimanded for Bungling Fatal Benz Crash Case
---
"This case is a case that the public is very interested in," prosecutor Yongyuth Kiattisakdisophon was quoted in media reports. "Every related agency in the justice system has pursued this case with special [care], because of the attention from the public."
On March 13, Jenphop slammed his Mercedes-Benz into the back of a Ford at high speed – investigators said he was going at 250 kilometer per hour – and killed two graduate students inside the vehicle, Krissana Thaworn and Thantapat Horsaengchai.
The charges Jenphop now faces include fatal reckless driving, driving under the influence of drugs and alcohol, and refusal to comply with law enforcement officers. The two latter charges stem from Jenphop's declining to be tested for sobriety in the aftermath of the crash.
The most serious charges carry maximum penalties of 10 years each. Jenphop was not present at Friday's hearing and has yet to enter a plea.
The prosecutor also asked the court to revoke Jenphop's driving license, ban him from drinking alcohol for a limited time and detain him in a medical facility if the court rules him to be mentally ill and unfit for prison.
Police have come under intense criticism for their slow handling of the investigation; Jenphop was not only allowed to waive the sobriety test, but also not charged with any crime until four days had passed.
The delay led to accusations that police attempted to shield Jenphop, a scion of a wealthy family, from justice as in other high-profile cases involving the wealthy and well-connected.
Jenphop is currently free on bail, having posted a bond money of 200,000 baht. He has also briefly ordained himself as a monk at a forest monastery – a gesture, his family told the media, to make merit for the two victims in the crash.
Related stories:
Businessman Charged for Fatal Collision Amid Mounting Criticism
Officers In Charge of Ayutthaya Deadly Collision Removed
Jenphop Plowed Through Toll Booth Before Deadly Crash (Video)
Fresh Charge Against Jenphop as Model Student Victims Laid to Rest
Teeranai Charuvastra can be reached at [email protected] and @Teeranai_C.