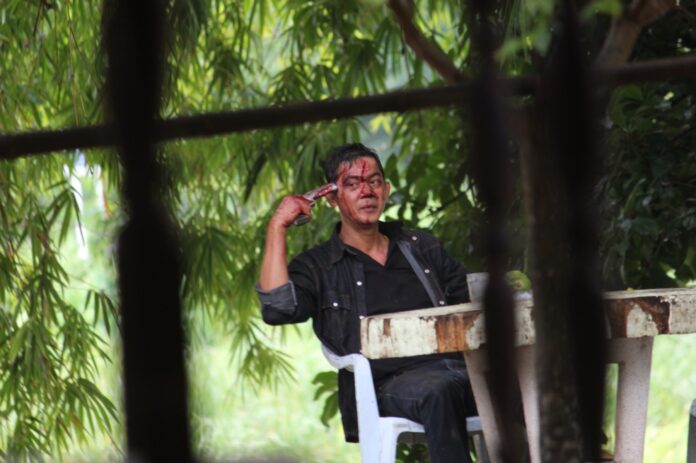 SURAT THANI — Police in southern Thailand yesterday shot a gunman's fingers off to stop him from pulling the trigger again after he shot six of his family members, killing one.
Police said it's still unclear why Piya Sukijkanond, 44, went on a rampage and opened fire on his own family Tuesday – they suspect mental health issues were a factor – but the incident ended without further loss of life when officers chose not to use deadly force.
"He was pressing the handgun to his head, but then he turned the gun at police; he swept it toward the police, so we had to shoot his hand," Somchai Suatortrakul, head of local police, said by telephone Wednesday.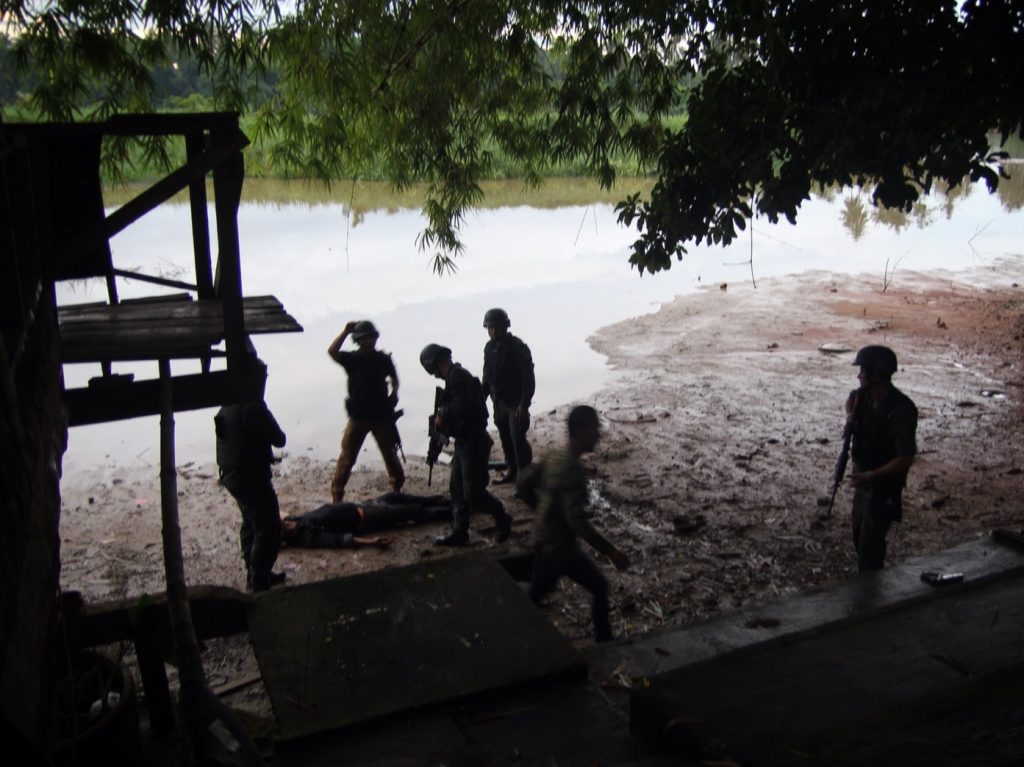 Officers received reports at around 4pm that Piya had opened fire in his family home, killing one and wounding five others.
"Someone in his family told us that he previously sought treatment for a mental disorder," Col. Somchai said. "But it's still unclear. We are investigating."
Police did not identify the slain family member.
When a team of police commandos surrounded Piya and told him to surrender, he responded by putting his gun to his head. When he threatened the officers, a police commando shot two of his fingers off, forcing Piya to drop the weapon. He was then taken into custody.
According to Somchai, the suspect is now in hospital, where police are waiting for him to recover so they can question and charge him.
Somchai added that Piya was already on trial for a 2008 murder.
Related stories:
3 Shot When Police Stop Turns Into Gun Battle North of Bangkok
Botched Gun Store Heist Not Terrorism, Police Say
Dad Accused of Murdering Sleeping Children Shoots Self With Same Gun