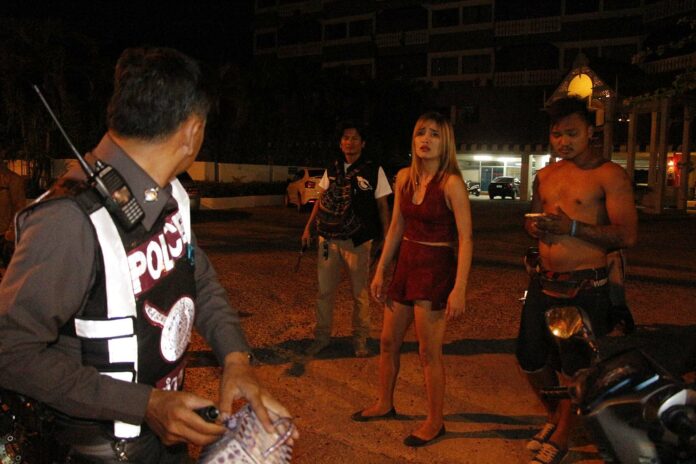 PATTAYA — Three foreign tourists were physically assaulted in two separate incidents on Thursday night in the resort town of Pattaya.
In the same night, a motorcycle taxi allegedly robbed his Russian passenger, and police said a Japanese and a Swedish tourists were attacked by two Thai men previously linked to assault of a foreigner.
According to police, the victim in the first incident was a 28-year-old Russian woman who said she hired a motorcycle taxi from Walking Street to her hotel who ended up taking her to a secluded area and robbing her.
Police said they're looking for the perpetrator.
Police also said they arrested two Thai men for physical assaults. According to a police report, Pattana Muengsang and Patipan Tuekwamsue first punched the Japanese tourist in a bar in Soi LK Metro, and when the Swedish tourist intervened, they attacked him too.
The motive behind the attack was not immediately clear.
Police said they later arrested Pattana, 24, and Patipan, 28, who appeared to be heavily intoxicated. They denied the allegations.
Pattaya police station chief Apichai Klobpetch was unavailable for comment.
Previous news reports identified Pattana and Patipan as the same men who attacked a 36-year-old British tourist in April 2015. They were charged with physical assault for the incident.