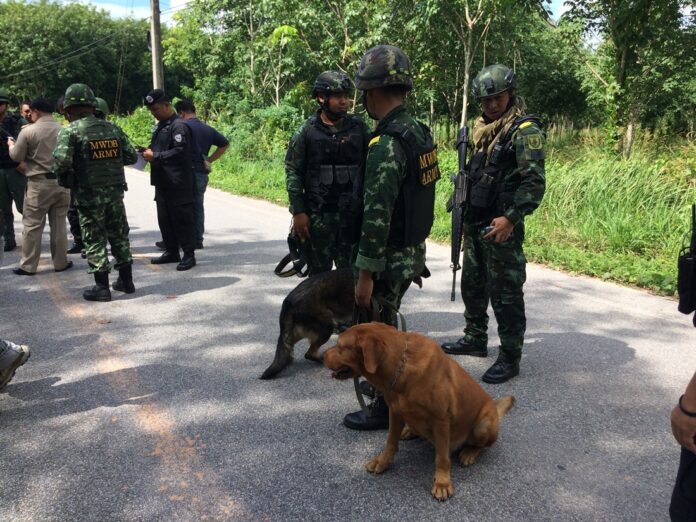 PATTANI — A bomb injured two local officials Monday morning in the southern province of Pattani just hours before Crown Prince Vajiralongkorn was scheduled to meet religious leaders there.
A police report released to the media said 42-year-old Maroni Hamalae and 45-year-old Matrusdil Sohamarn spotted a pick-up truck on the road that matched a stolen vehicle, so they went to investigate. An explosive device planted next to the car then blew up, injuring the two men, who work as assistants to village chiefs in Khok Pho district.
The truck was stolen Sunday from a civilian in front of a mosque in Songkhla province. The car owner was killed by the assailants during the robbery.
Police blamed both incidents on separatists.
The incident came as the Crown Prince and future King was scheduled to attend a ceremony at the Pattani Central Mosque, where he will hand out awards to winners of a Quran recital.
Prince Vajiralongkorn is the designated heir of His Majesty the Late King Bhumibol, who died on Oct. 13 at 88.