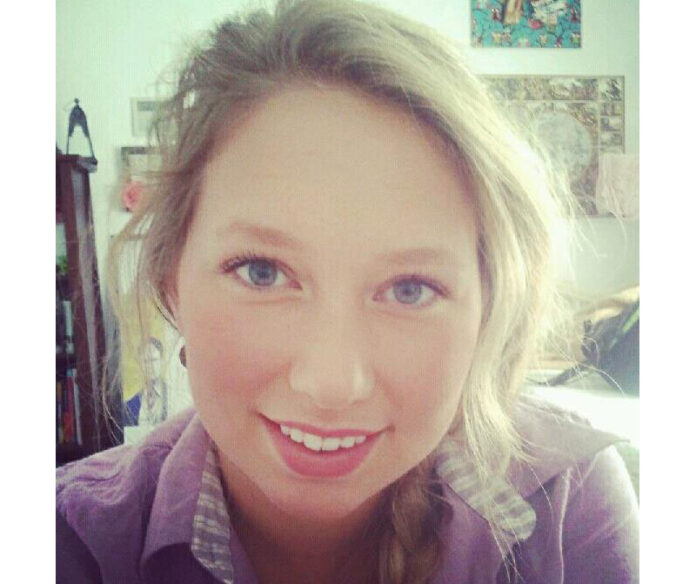 BANGKOK — One moment Alexandra Fairfield says she was dancing at a bar Saturday night in the Silom area. The next, the 26-year-old said, everything went foggy and she was taken to a windowless room where a man attempted to sexually assault her.
Addressing questions raised after reports based on a family member's account appeared in the media, Fairfield recounted Friday dramatic details of a struggle with an attacker she described as wearing a tan uniform that ended with her escaping by leaping from a balcony.
"I was able to break free from the ropes that were binding my forearms, though I acted as if I were still bound," Fairfield, now back in the United States, said in an online interview. "When he picked me up to a standing position, I began punching him, aiming for his nose with the heel of my hand, as this does the most damage."
She said putting up a fight made the difference.
"I believe I took him by surprise and he fell," she said. "Once he was on the ground, I started kicking him."
Fairfield's harrowing tale of attempted rape was first shared by her sister on Facebook, which got picked up by a local news station in Michigan. Then, as things do, that story was re-reported online in Thailand in both Thai and English. Certain elements of the account by Samantha Joe Moore struck some as implausible: that she hid in a bush for seven hours and assertion the attacker was "likely a part of the royal family."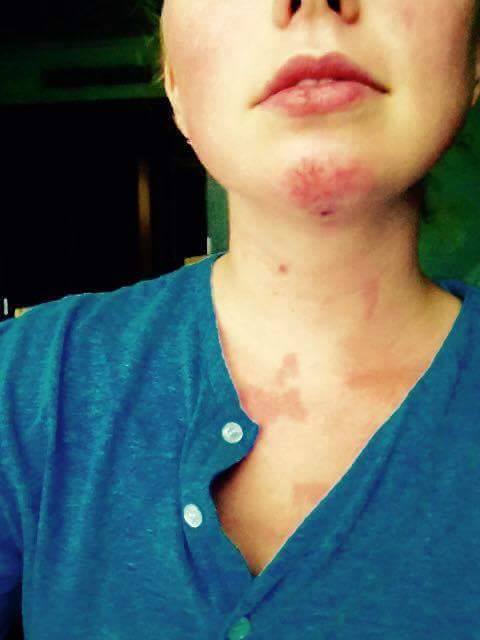 Giving her own account for the first time to the media in Thailand, Fairfield insists the assault took place.
Her claim the attacker could be linked to the police force prompted the opening of an investigation, but a police spokesman on Friday cast doubt on her story.
"There is no evidence that points to what she has claimed," Col. Krissana Pattanacharoen said.
Fairfield said she did not file any report to the police because she didn't trust them.
Despite that, Krissana said they probed her claim as reported in the media but nothing turned up.
"Even though there was no complaint, we looked into the matter, but there were no details," he said. "Anyone who has a clue is welcome to alert us."
The only thing Col. Krissana said he could confirm was that Fairfield entered and left Thailand on a tourist visa.
According to an account of the attack she posted early Friday morning, Fairfield said she was dancing at a club not far from her hotel where she met a group consisting of two Thai women, a Thai man and white foreigner.
"The boy showed up later," she wrote. "He was wearing a tan military-looking outfit."
They bought her some shots, and that's when things went hazy. She said they took her in a car to another club where a live band was playing and she was led to a room where the alleged assault happened.
After jumping off a balcony, she described passing through what looked like a parking structure until she reached a large road where she hid in some bushes until the sun rose, eventually getting help from two foreigners who put her in a cab back to the Pullman G Hotel.
"I remember seeing a white sign with black letters 'S….. Plaza.' Again I did not have my glasses so I am not sure what the S was," she wrote.
Her family also posted photos said to be of her injuries.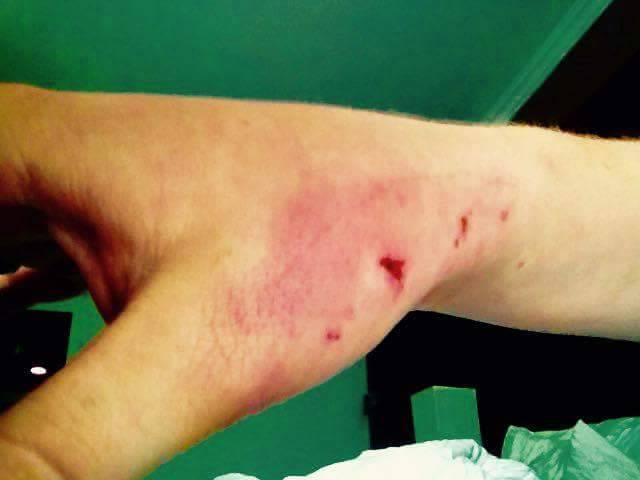 During the next few days, Fairfield said she tried to fly out of Thailand while hiding from her attacker, who she believes wielded police connections to block her departure.
"I did not tell anyone I was taken by a law enforcement officer, that was false reporting [by the media]. What I do know is that he had on a tan uniform," Fairfield said. "I also believe he had the police looking for me after my escape. That is why I did not file any official reports, I needed to get back to the USA as soon as possible."
When she tried to board a United Airlines flight on Tuesday, Fairfield said her booking was canceled without explanation, and the staff would not issue or sell new tickets on the spot.
"They had told us to book online, but the booking was closed, this was about one-and-a-half hours before departure," she said.
A GoFundMe crowdfunding effort launched by her family to help her return home raised almost USD$8,000, far exceeding the stated goal of $3,000. In a message posted online early Friday morning, Fairfield said the money would be donated to International Justice Mission, an anti-trafficking nonprofit that has operations in Thailand.
Fairfield eventually secured a flight and arrived home Wednesday. Moore, her sister, said she's recovering from the alleged assault.
"She is definitely traumatized, but getting lots of rest back home," Moore said.