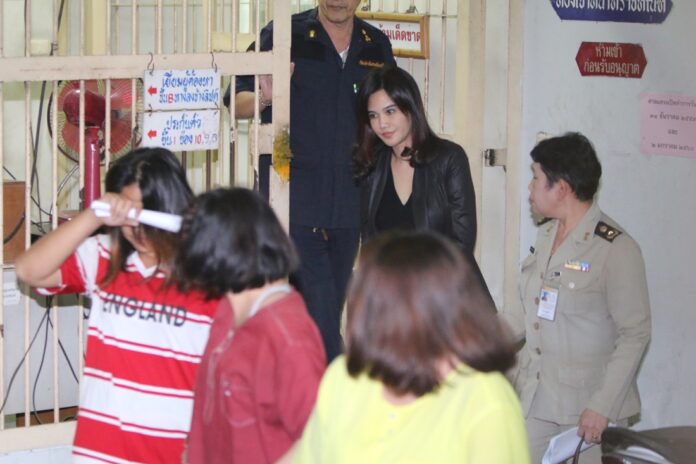 BANGKOK — The family of slain athlete Jakkrit "Ex" Panichpatikum asked the court Wednesday to reconsider its decision to free his wife after she was sentenced to die for plotting his murder three years ago.
While the lower court found Nitiwadee "Nim" Pucharoenyos guilty of hiring an assassin to gun down her husband in 2013, the court of appeals ruled Tuesday that she posed no flight risk, and allowed her to walk free on a 1 million baht bond while it considers her appeal.
Read: Death Sentence for Wife of Slain Olympic Shooter
In response, a lawyer representing Jakkrit's family filed a formal protest, arguing that she should not be freed. Boonrueng Uthairat said he also went to the courthouse to see for himself the court order freeing Nitiwadee because he couldn't believe it.
"I am really surprised," attorney Boonrueng told reporters at Bangkok's Min Buri Court. "Because in my 30-year working experience, I have never seen any case where the Court of First Instance sentenced someone to death and the Appeals Court granted them bail."
The case would be one for the books, he added.
Nitiwadee, a 40-year-old physician, was found guilty and sentenced to die Monday along with the middleman she hired to arrange Jakkrit's assassination in October 2013. After spending a night in jail, she was freed Tuesday night. She was spirited away in a Mercedes-Benz without talking to reporters.
Nitiwadee's mother, who publicly confessed to arranging the killing to protect her daughter from Jakkrit's abuse, was acquitted by the court due to insufficient evidence.
Jakkrit was a champion shooter who competed in four Olympic games between 1996 and 2012.