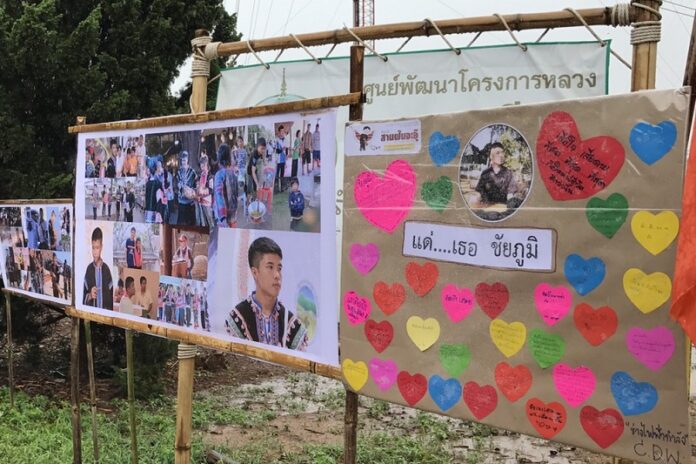 BANGKOK — Two months after a young Lahu activist was shot dead by soldier under disputed circumstances, police said Wednesday they spent a week unable to view critical footage because they didn't have a computer with the necessary software to watch it.
The commander of Central Police Forensic Science Division said his staff received the necessary equipment from the military to see the footage today, footage they received from the army some time last week.
The footage is believed to capture the moments before ethnic rights activist Chaiyaphum Pasae was shot dead by soldiers. The military attests he was smuggling drugs and resisting arrest. Witnesses have said he was beaten and was shot while trying to run away.
"The required program to open the file is not widely used," police Maj. Gen. Thawatchai Mekprasertsuk said. Asked which program was needed, he could not say.
Public calls for the footage to be released came in March after the regional army commander said it backed up the military's version of events that a soldier shot Chaiyaphum in self-defense. He said Chaiyaphum was fleeing the checkpoint after officers found drugs in his car and was preparing to throw a grenade at them when officers gave pursuit.
"I saw the CCTV footage, it was just a normal check. The officers were not armed," said Lt. Gen. Vichak Siribansop on March 23. "But then he resisted, and that's when the guards joined in."
Chaiyaphum's associates said they did not believe the activist possessed drugs or a grenade.
Read: Witness Says Soldiers Shot Lahu Activist as He Fled Beating
After delays in making the footage available, Chiang Mai police said Saturday that the military handed them an entire hard disk instead of a video file. Saying they feared destroying the information inside, they instead shipped it down to Bangkok and the central forensic department.
Forensic police commander Thawatchai said his office had to ask the Chiang Mai regional army command, who owns the security camera in question, for equipment to read the video file from the hard disk, which they received today.
"My staff will open it today to see what the video contains and whether it was edited," he said.
After it is reviewed, the examiners' comments will be sent back to police in Chiang Mai. The footage will be kept confidential.
"Seeing the footage has pros and cons," Thawatchai said, despite not having seen the video. "They are unpleasant images to see and can affect the case."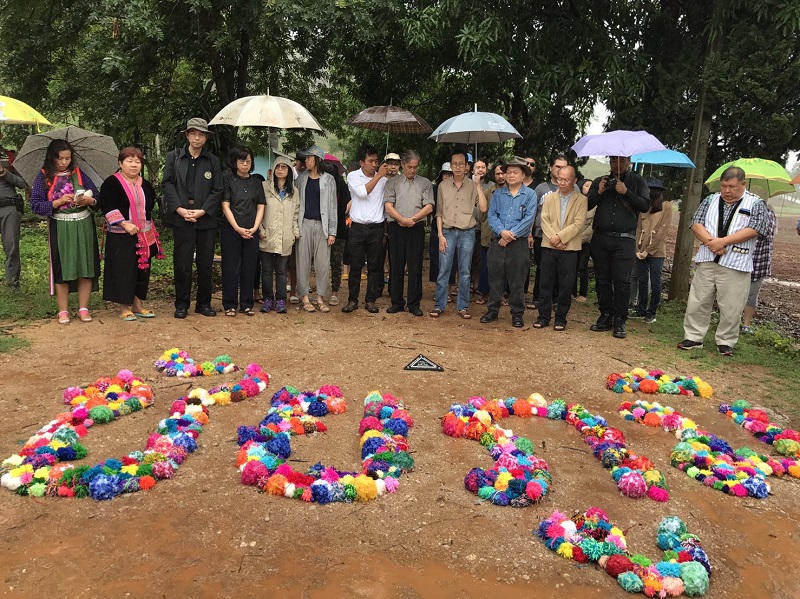 A team of attorneys have taken up the lawyers on behalf of Chaiyaphum's family.
One lawyer said today that they will petition regional prosecutors on behalf of Chaiyaphum's mother on Thursday for access to the footage. Sumitchai Hattasan said even though police have submitted their report to prosecutors, his team thinks there are still many unanswered questions.
"For example, it's still unclear what actually appears in the security camera footage that the army gave to the police," he said at a memorial event held today two months after Chaiyaphum's death.
Sumitchai said he will bring more witnesses to the attention of prosecutors tomorrow.
Forensic police said the team of lawyers has the right to ask to see the footage, but it remains up to the court to decide whether they can. He said they had to weigh whether the footage might be damaging.
"But, as you know, the Official Information Act prohibits information disclosure if it can affect others," Maj. Gen. Thawatchai said.
Under the law, officials can disclose information – even if it affects a third party – if they have attempted to seek permission from those involved.
Family, friends and followers of Chaiyaphum's case gathered today to lay flowers at the spot in Chiang Mai's Chiang Dao district where he was killed. Some activists installed a plaque to memorialize the scene of his suspicious death. They also held an exhibition and activities to remember his work promoting rights for members of ethnic communities.
Chaiyaphum, as with many Lahu and other ethnic border groups, was stateless.
Joining the event today was a friend of Chaiyaphum's who was among the first to arrive at the scene of the shooting and said he received threatening messages afterward.
"I shouted and asked them why they didn't shoot his leg if he had done something wrong," Maitree Chamroensuksakul said. "They said they did not aim well enough."
Maitree said officers told him to calm down and asked him to leave. He said they asked for his phone number, promising to call him later.
"I waited all night," he said. "No one ever called."
Related stories:
Lawyer Seeks Autopsy Results, Video in Case of Slain Lahu Activist
Witness Protection Sought in Army Shooting of Lahu Activist
Witness Says Soldiers Shot Lahu Activist as He Fled Beating