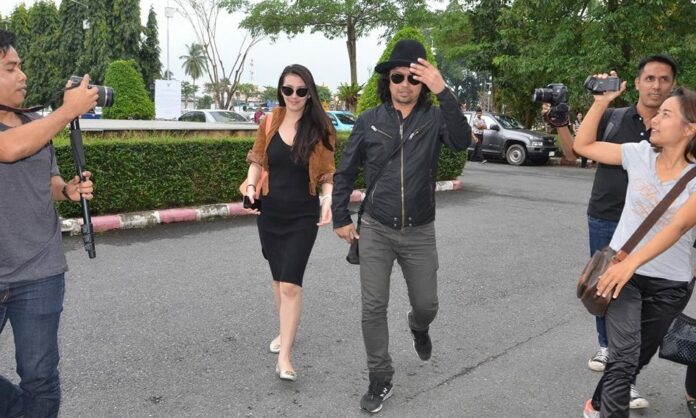 BANGKOK — Rocker Sek Loso failed to appear to hear the verdict on charges related to firearms and drugs today because he is undergoing treatment, his lawyer said.
Sek, whose real name is Seksan Sukpimai, could not show up because he's being treated at a hospital for his bipolar condition, the lawyer told reporters. After reviewing certificates provided by his doctors, the court agreed to postpone the ruling to Oct. 25.
Sek was charged with illegal firearms possession and drug use after he fired a handgun into the night sky at a southern temple in December. Police raided his home and arrested him on New Year's Eve following a stand-off.
He was given a suspended jail sentence in March for illegally discharging the gun. The 44-year-old rock star has not been seen in public since he was taken to a mental hospital in August following a public meltdown live-streamed over Facebook.