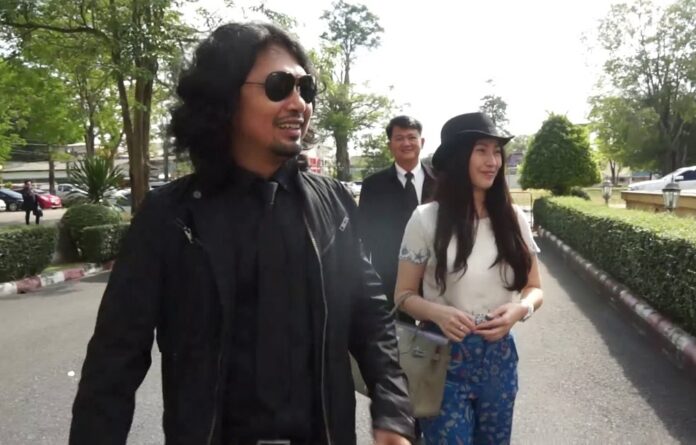 Update: Sek Loso was granted bail during his appeal
NAKHON SI THAMMARAT — A court in southern Thailand on Thursday sentenced a famed rock musician to five days in prison for firing a handgun in a temple late last year.
Seksan Sukpimai, aka Sek Loso, was seeking bail as of publication after the court found him guilty of illegally shooting his pistol into the night sky at a temple in Nakhon Si Thammarat province on Dec. 29. His lawyer said he will file an appeal.
Seksan, who's famed for his music as much as his erratic behavior in recent days, refused to turn himself in. He was later arrested by police commandos at his Bangkok residence on New Year's Eve.