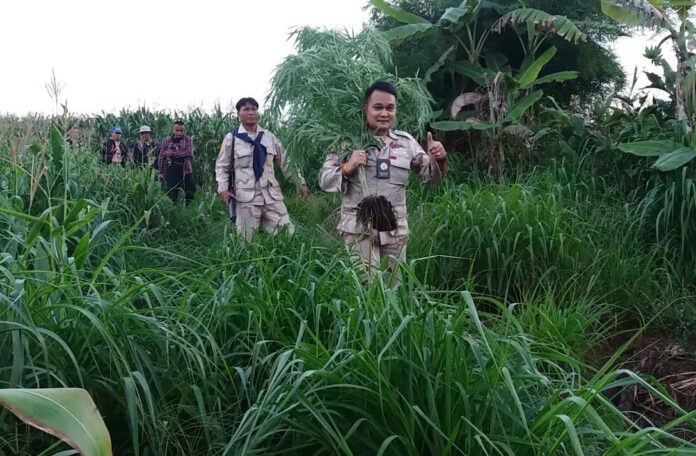 BANGKOK — Fearing a legislative delay to the rollout of medical cannabis, several lawmakers proposed Tuesday that the junta chairman invoke his emergency power to enact it into law immediately.
Interim parliament member Jate Sirathranont said debate and deliberation on new narcotics bill, which would decriminalize use of some substances, has taken longer than expected to reach cloture. Proponents of the law fear they can't get it through before the next government comes to power.
"If the government uses Article 44, the process would be much faster," Jate, a physician by trade, said in an interview, referring to a constitutional clause that permits Gen. Prayuth Chan-ocha to enact any law he deems fit.
Read: Medical Thai Weed Gets a Launch Date
In the meantime, Jate said he and other lawmakers will propose a scaled-down measure of only one provision: legalizing marijuana use for medical and research purposes. He hopes to see it passed quickly. A minimum of 20 lawmakers are needed to submit a bill.
"Many members of the public have urged us to pass the law on medical cannabis," Jate said.
A top narcotics official also said the Ministry of Justice believes the use of Article 44 is now the most feasible option.
Sirinya Sitdhichai told reporters he has been ordered by justice minister Prajin Juntong to draft a report to Gen. Prayuth explaining the background of the law within 10 days so the junta chairman can decide whether to invoke his emergency power.
"I cannot answer if the special law will be invoked," Sirinya, head of Office of Narcotics Control Board, said at an news conference. "But the ONCB is obligated to whatever Gen. Prajin orders."
Jate said he has already addressed government representatives in a parliament session why Article 44 is necessary to speed up the new drug law. He said its use is up to Gen. Prayuth.
"I cannot interfere in their affairs," the lawmaker said.
The ongoing drug law overhaul, which consists of three new laws, is currently before a parliamentary commission. If passed, they would decriminalize a range of uses, such as cannabis for medication and research, and kratom plants for personal use and growth. The laws would also shift the focus to rehabilitation rather than incarceration of drug users.
Officials initially believed the laws would be completed by April. But the junta chairman's announcement that the new election would take place in February means the time frame must be cut short.
Speaking to reporters, Sirinya said his agency has conducted careful study and concluded that Thailand would benefit from clinical study of cannabis. Medicines using cannabis would help patients who suffer from seizures, Parkinson's disease and side effects from chemotherapy, he said.
"If it's not good, why would we propose this in the first place?" Sirinya said.
Related stories:
At 420 Weed Fest, Heady Times for Thai Cannabis Activists (Photos)