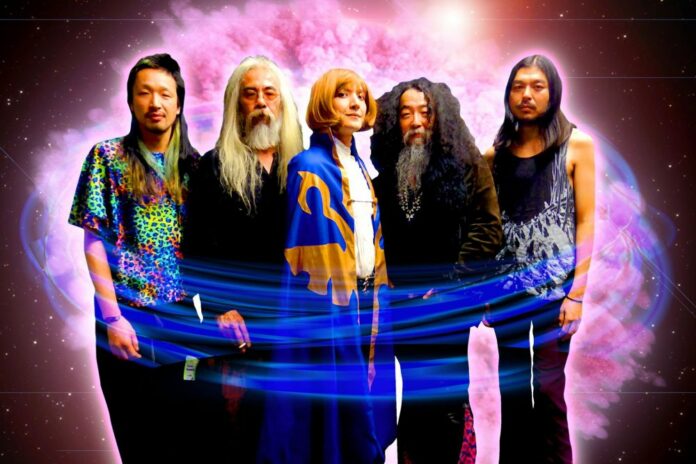 BANGKOK — Cosmic freak-out juggernauts from mid-'90s Japan will take over a Bangkok music venue as the headlining act of an upcoming epic nightlife program.
Promoting underground art and music in the capital, the Sukhum Music Festival in November will feature more than 30 acts performing at five venues along Sukhumvit Road and its environs.
The festival opens up near the top of Soi Sukhumvit 55 at De Commune with the spotlight on experimental indie duo Stylish Nonsense, who will be joined by Finnish saxophonist and electronic musician Jimi Tenor and Bangkok techno pioneers Nolens.Volens.
The second night will move on to three venues: Thong Lor Art Space, 12 x 12 Bar on Soi Thara Rom 2 and Live Cube, a venue upstairs from the Okinawa Kinji restaurant on Soi Sukhumvit 69. At these venues will a chance to see electro nu-wavers Cut the Crab, post-rock trio Abstraction XL and Jinta, a five-piece set blending post-rock and folk.
Music fans on the final night can head to Case Space Revolution, on the second floor of vegetarian restaurant Broccoli Revolution for an experimental session by Kota Taki and Nakarin Teerapenu, and more.
But the biggest of the three nights' events is back at De Commune with alt-rockers Desktop Error and classical Indian music-influenced "stoner rock" band Chladni Chandi. Of course it all ends with a musical universe created by a renowned Japanese psychedelic rock collective who are bringing an expanded roster to perform as Acid Mothers Temple & The Melting Paraiso U.F.O.
The fest runs Nov. 23 through Nov. 25 at the aforementioned venues. Tickets purchased before Oct. 1 are 2,000 baht for all three days. Three-day tickets at the door will be sold for 2,500 baht. Purchase details are available online.