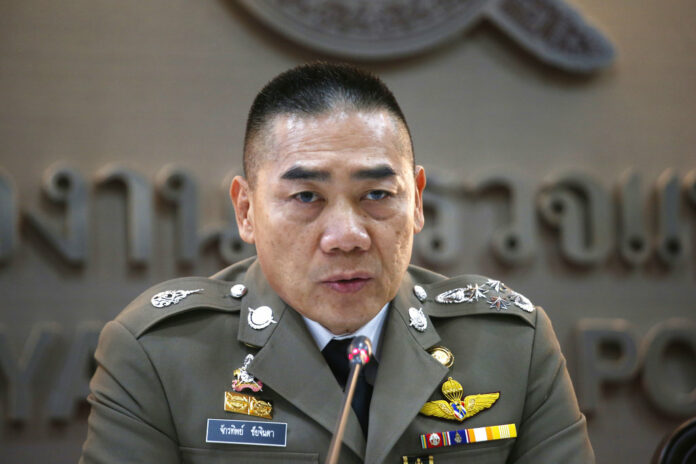 KOH TAO — Police said Tuesday they have dismissed a 19-year-old British tourist's claim that she was raped on a resort island after their investigation revealed no supporting evidence.
Police said at a news conference that three officers were sent to England to debrief the woman, who told several news outlets she was raped on the southern island of Koh Tao in June. They said she was not able to provide key details such as where the alleged rape occurred, a detailed description of the suspect or how the alleged assault unfolded. They said they therefore had insufficient evidence to further the case.
Read: 10 Arrested For Sharing Koh Tao News, Lawyer Says
"In conclusion, there's no new evidence," police commissioner Gen. Chakthip Chaijinda said.
Police said they examined a shirt handed over to them by the woman and found it had no traces of semen on it.
The woman, who has since returned to England, has said told media outlets she was drugged by someone who spiked her drink and woke up on a beach to find that she had been raped and robbed. She said police refused to accept her rape complaint; they said she never filed one.
Police Maj. Gen. Surachet Hakphal, acting immigration police chief, said police began investigating after seeing news reports of the alleged attack in newspapers and online. He said the woman would not be charged for filing a false police complaint because she never filed one.
Surachet said it was the first time police had ever flown overseas to investigate a victim's claim.
"Whenever something like this happens at an important tourist spot in Thailand, not just Koh Tao, but in all spots, we have to reveal the truth," Surachet said.
Koh Tao, though popular with foreign backpackers, has gained an unsavory reputation since the murders of British nationals Hannah Witheridge and David Miller, who were beaten to death on a beach there in 2014.
Story: Kaweewit Kaewjinda