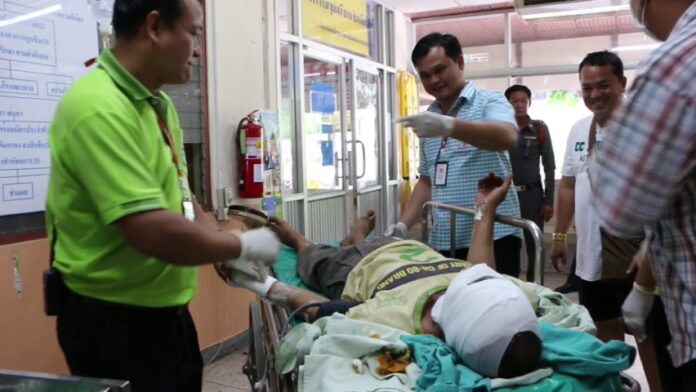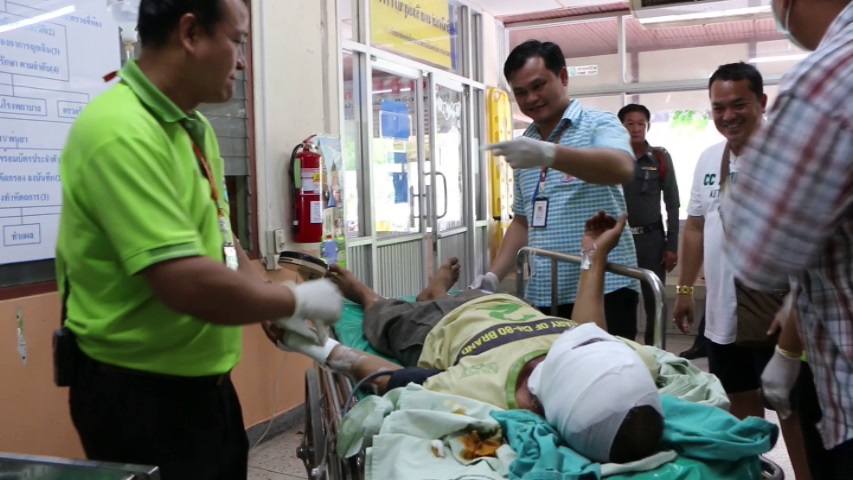 CHACHOENGSAO — Four crew members were hospitalized with injuries sustained today when their gas tanker exploded in the Gulf of Thailand.
The Pattarawadee 12, a 1,000-ton liquified petroleum gas tanker, had just transferred its haul at Bangpakong and had returned to sea when it blew up Wednesday afternoon, according to the authorities.
Four out of the 10 crew aboard were severely injured by the ensuing fire and were taken to Bangpakong Hospital. The ship was not severely damaged, police said.
The ship was clearing its tank of remaining gas vapor when the explosion occurred, but a local police commander said it was too soon to know for sure.
"We still don't know what caused the explosion, as the gas had been all transferred out," said Capt. Prakob Pumprasert of Bangpakong Police Station.
One of the injured, Sarayut Chanpan, 21, was in critical condition with burns over most of his body. The other three are Sompak Nhusua, 47; Chamnan Ratrongmuang, 35; and Kachawut Sairuam, 24.