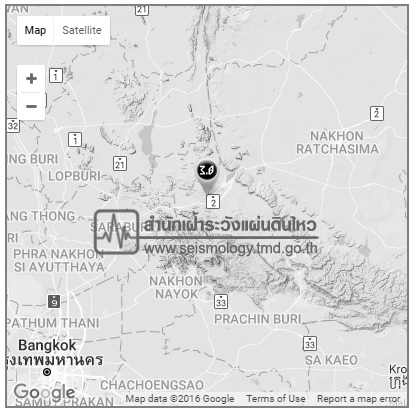 KORAT — A magnitude-3 earthquake shook the northeastern province of Nakhon Ratchasima but did not affect a large dam there, officials said Saturday.
The quake which struck at 11pm on Friday night had an epicenter in the Pak Chong district, according to the Meteorological Department. It was felt by many in the region, who quickly took to social media to express surprise.
The 47-year-old Lam Thakong Dam, a reservoir close to the quake's epicenter, was found to be safe following an inspection the next morning, said Sutthiroj Kongkaew, head of the provincial irrigation agency.