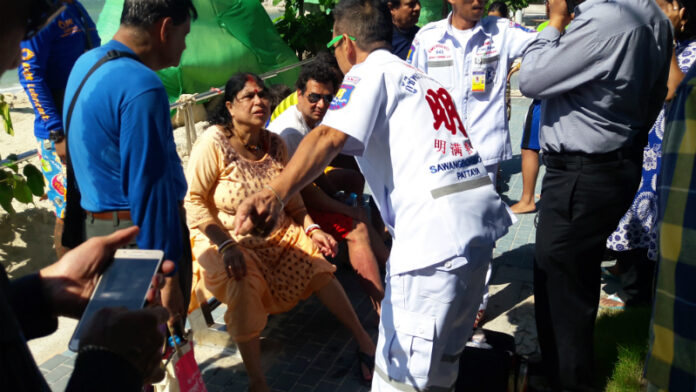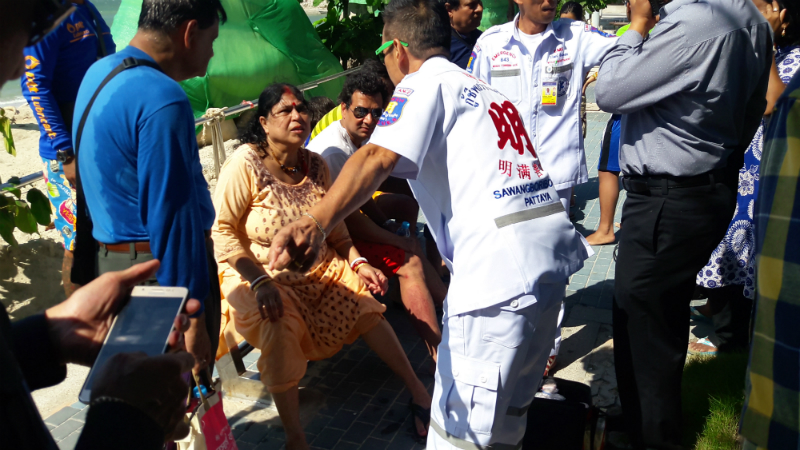 PATTAYA — Authorities in Pattaya said they would temporarily ban small boats and speedboats from carrying passengers between Ko Lan and Pattaya after one sank Thursday evening.
Twenty-three Indian tourists including children were rescued to safety after their speed boat sprang a leak on their way back from Ko Sak, a small island near the famous Ko Lan just offshore from Pattaya. Some were said to be slightly injured.
Fortunately they were rescued by two other speedboats passing by about 1.5 kilometers off the seaside enclave's northern coast, according to tour guide Supaporn Katekaew.
The boat sank. The cause of the incident has yet to be determined.
Regional marine official Ekarat Kantharo said he would prohibit small boats from traveling between the island and shore due to strong winds and high waves.