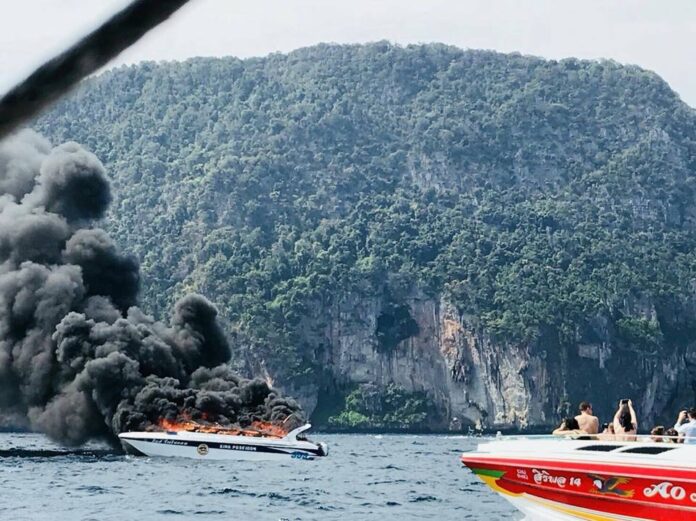 KRABI — A speedboat carrying tourists between islands in the south caught fire Sunday, injuring at least 16 people on board including the boat operator.
The boat, named Kings Poseidon 959, was traveling between Phuket and Phi Phi islands Sunday with 31 people on board when it caught fire, forcing passengers to jump into the water, said Lt. Santipot Nguanruang of Phi Phi island police.
Col. Boontawee Toraksa, deputy commander of Krabi police, said Monday morning that no one died from the accident.
People on nearby boats pulled the passengers from the water, Santipot said. The injured included 14 Chinese passengers and two Thai crew members.
Boat operator Kriangkrai Boonsri, 28, suffered severe burns and was undergoing treatment in a hospital's intensive care unit Monday morning.
Story: Associated Press and Chayanit Itthipongmaetee