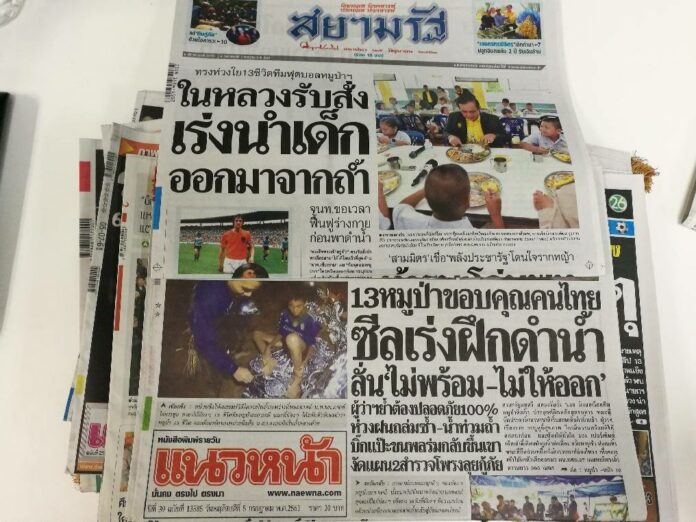 BANGKOK — Thai press paid more attention to drama than to scientific reporting in its coverage of the search-and-rescue effort of 13 people missing inside Luang Nang Non cave, an expert said Friday.
Presenting her findings at a symposium at Chulalongkorn University, Pijitra Tsukamoto – a lecturer at the communication arts department – said four issues surrounding the cave search-and-rescue mission that were most widely shared on social media were: a search for a hero, a search for a scapegoat, supernatural events and the outpouring of sympathy.
Pijitra, who also compared the Japanese media's coverage of the same topic, said the Japanese media rely much more on presenting stories through scientific lenses, helping its viewers understand the complexity and difficulties of the search and rescue mission in Chiang Rai despite the it being international news.
"It reflects our culture. Will [the press] be acting as just a mirror or shall it be a lamp that shines light on society?" Pijitra said, adding that quick news is not more beneficial to society in this regard.