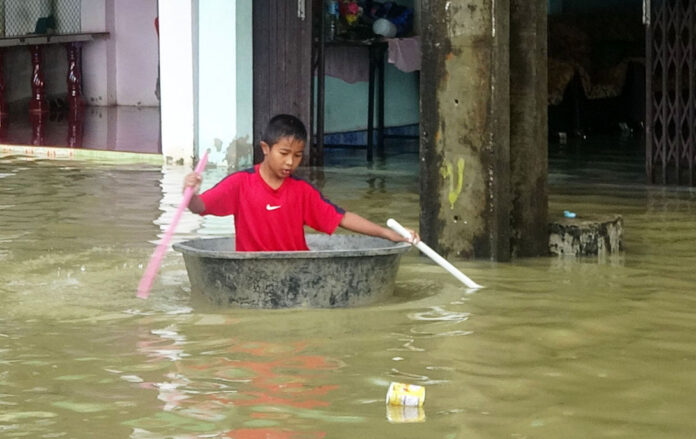 BANGKOK — Although Thailand won't directly cross paths with tropical storm Mangkhut, the country will suffer inundations from the southwestern monsoons it intensifies.
As Mangkhut on Monday moved into China, Thailand should brace for a week of rains caused by the tropical storm, especially along the western Andaman coast, the north and Isaan provinces, Seree Supratid, director of the Climate Change & Disaster Center, Rangsit University said by phone Monday.
"The storm won't hit us directly so we can relax a bit," Seree said. "But we will experience the side effects."
Seree said Mangkhut had caused the southwest monsoons to strengthen along monsoon troughs, creating heavier rains than usual along western, northern, Isaan and central provinces.
"It won't be as extreme as in the Philippines, Hong Kong, China or Vietnam," Seree said.
The state meteorological department issued a statement Monday echoing Seree: Mangkhut's movement into China's Yunnan province tomorrow would cause the southwest monsoon to strengthen and shower Isaan through Wednesday with up to 4-meter-high waves along the Andaman coast.
Through Saturday, all provinces should expect a 60 to 80 percent chance of rain, especially in the north, Isaan and the Andaman coast. Bangkok will see a 70 percent chance of rain with lows of 23C and highs of 34C.
Super typhoon Mangkhut weakened to a tropical storm after it made landfall in mainland China, killing at least four, after leaving at least 65 dead in the Philippines.
Here are some areas in Thailand that had been affected by monsoon floods Monday.
Yothee Kitkungwol, 47, of Chanthaburi said rain fell for five hours straight Sunday night to early Monday morning from monsoons affected by Mangkhut. Flash floods rushed into Khlung district from Khao Sa Bap mountain.
"I couldn't sleep all night. I had to be on alert and pack my things to put them in high places," Yothee said.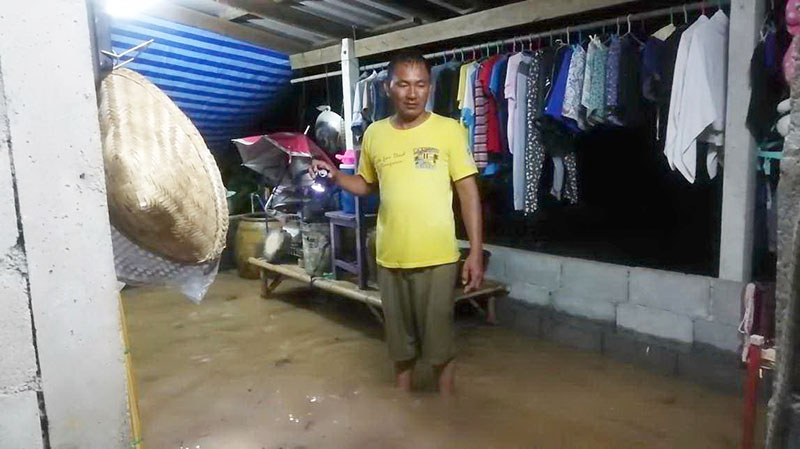 In Ratchaburi, areas along the Mae Klong River, several coconut orchards and other agricultural areas were inundated. Ratchaburi receives runoff from the two major Srinakarin and Vajiralongkorn dams in Kanchanaburi.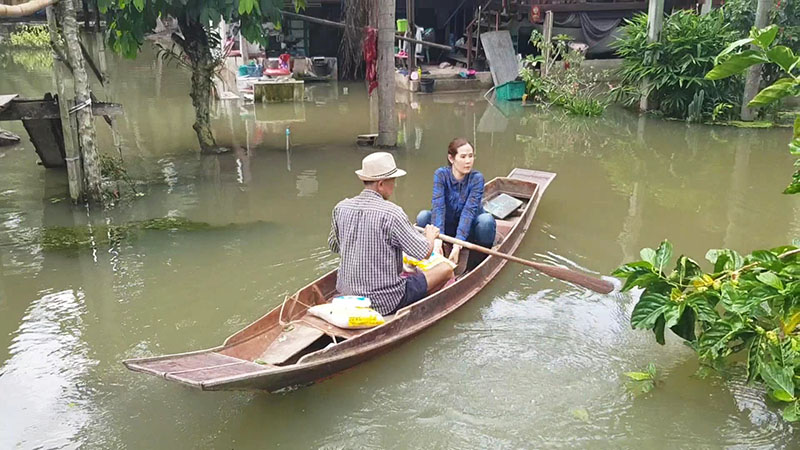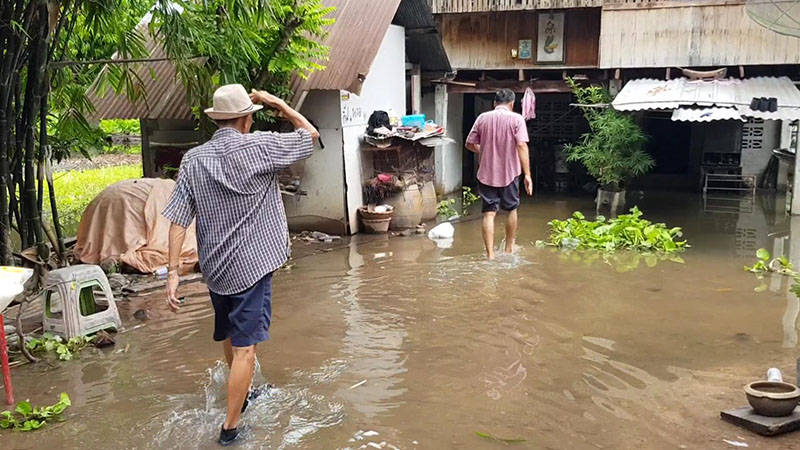 On Koh Samui in Surat Thani, strong winds and waves prevented small boats from setting sail from Bangrak Beach. Boat owners who could not bring their vessels ashore docked them as close as they could to land.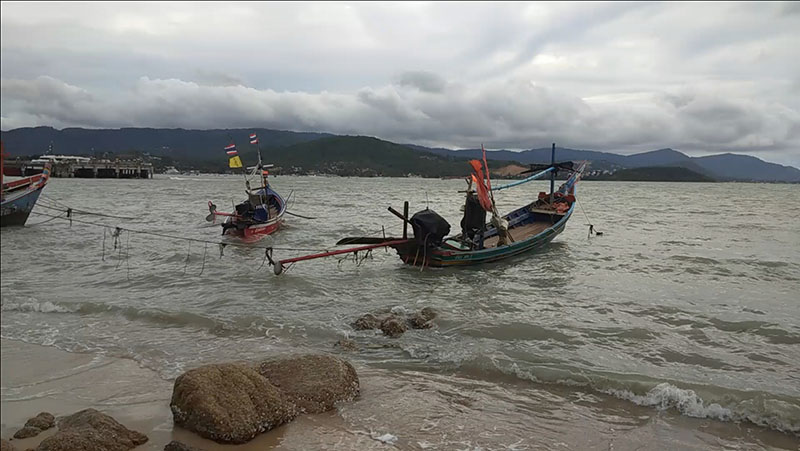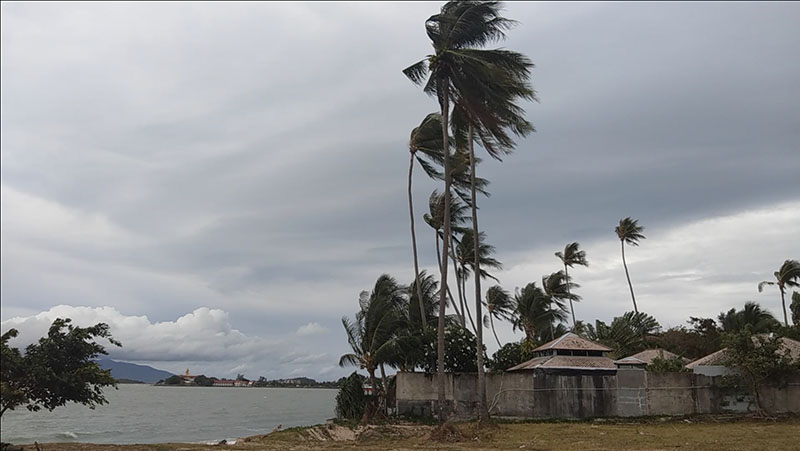 Related stories:
Typhoon Mangkhut Storms Kingdom (Photos)
Storm Floods Pattaya as Typhoon Bears Down (Photos)
Storm, Super Typhoon to Shower Thailand Through Next Week