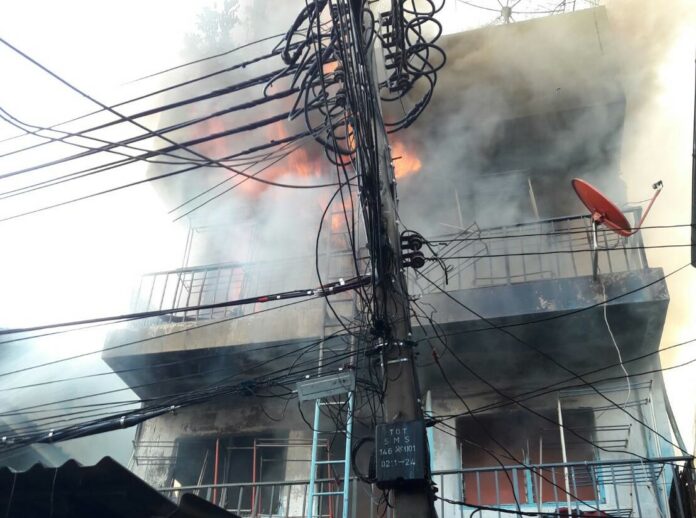 BANGKOK — A fire tore Friday morning through a guesthouse near Khaosan Road in Bangkok, injuring three people.
Police said the fire broke out before 7am on the second floor of Thai Green Guest House on Phra Sumen Road in Phra Nakhon district. Firefighters were able to control the flames in 45 minutes.
Saengrawee Satjapirak, the 64-year-old owner of the four-storey building, suffered from smoke inhalation. A foreigner was burned on the chest and injured his leg after jumping from the second floor – from which a rescue volunteer also fell after being electrocuted, according to police.
Capt. Warat Boonyeun said police suspect the fire started from room 209 of the guesthouse. The cause is still under investigation.