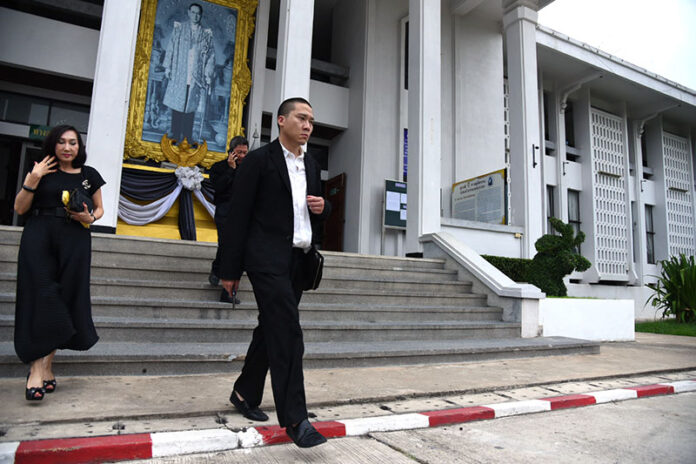 AYUTTHAYA — A court on Wednesday convicted businessman Jenphop Viraporn for a car crash that killed two grad students a year ago.
For slamming his Mercedes-Benz into the back of another car at a speed of over 250 kph, Jenphop was found guilty of fatal reckless driving and given a five-year jail term. The sentence was halved to two years and six months because he confessed.
The crash took place March 13 of last year in Ayutthaya province.
Update: Jenphop Granted Bail After Being Sentenced for Killing 2 Grad Students
The court also dismissed a charge of DUI against Jenphop, citing insufficient evidence and a flawed police investigation. Jenphop's driver's license was also revoked for life.
After the verdict was read, Jenphop was immediately handcuffed and led to a cell room at the court. His lawyer said he would file an appeal and apply for a bail release.
Related stories:
Eyewitnesses Describe Fatal Crash at Opening of Jenphop Trial
Fresh Charge Against Jenphop as Model Student Victims Laid to Rest
Jenphop Faces Fresh Lawsuit Over Fatal Crash