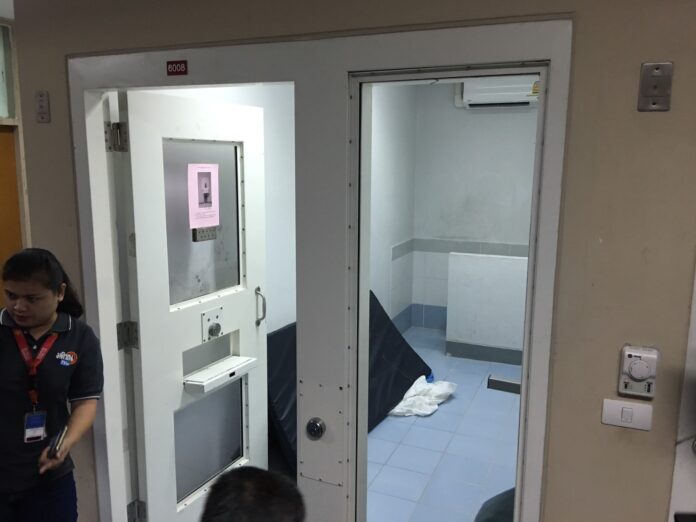 BANGKOK — Thailand's special investigations agency said Sunday it has ordered a disciplinary probe into four staff members after a court ruled that a detainee who died in its custody died of unnatural causes and not suicide.
The Criminal Court ruled Friday that former Phang Nga land official Thawatchai Anukul was murdered while in the custody of the Department of Special Investigation, or DSI, and did not use his socks to hang himself in his cell as claimed by the agency.
Read: Hospital Contradicts DSI 'Suicide' Explanation For Suspect's Death in Custody
Thawatchai, 66, was pronounced dead Aug. 30, 2016, only one day after he was arrested on suspicion of handing out 10 billion baht in land deeds to wealthy people for prime seaside properties in Phuket, Surat Thani and Phang Nga provinces.
Responding to the court's determination that Thawatchai's death was the intentional or unintentional result of something done to him inside his agency's Bangkok headquarters, Director-General Col. Paisit Wongmuang said DSI would not investigate what happened.
He said that would have to be done by local police.
The agency meanwhile did launch a disciplinary probe into the four staff members who were working that day.
"The DSI cannot say much now, otherwise it will look as if we are trying to excuse ourselves," Paisit said Sunday. "Everyone who worked that day is still working normally and did not run away."
Thawatchai's death sparked doubts after an autopsy revealed he died from physical trauma and suffocation. Doctors found abdominal bleeding and a ruptured liver.
A DSI lawyer at the time said the injuries could have been caused by improperly rendered CPR.
The director of Mongkutwattana Hospital, whose team was called to DSI, pointed out that CPR is applied to the chest and not the abdomen. Rienthong Nanna also said his team was not told that Thawatchai had hanged himself.
The Justice Minister had previously spoken out in the agency's defense, saying the hospital's explanation damaged the reputation of law enforcers as the investigation had yet to conclude.
Clarification: This story has been updated to reflect that although the court concluded foul play was involved, it left open whether his death was intentional or unintentional.
Related stories:
Justice Minister Slams Doctor For Saying DSI Officers Murdered Suspect
Hospital Contradicts DSI 'Suicide' Explanation For Suspect's Death in Custody