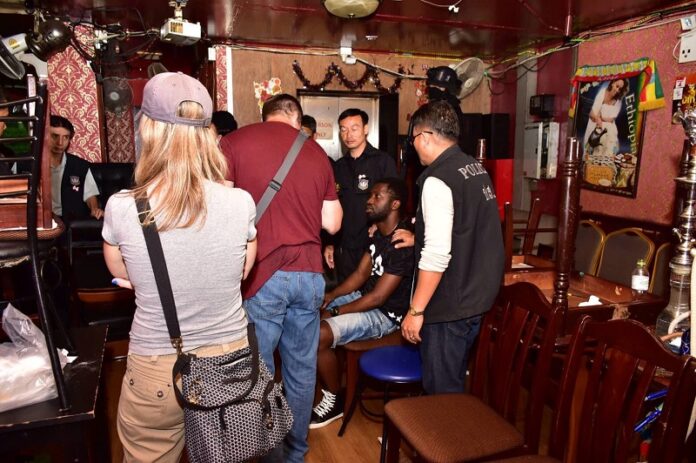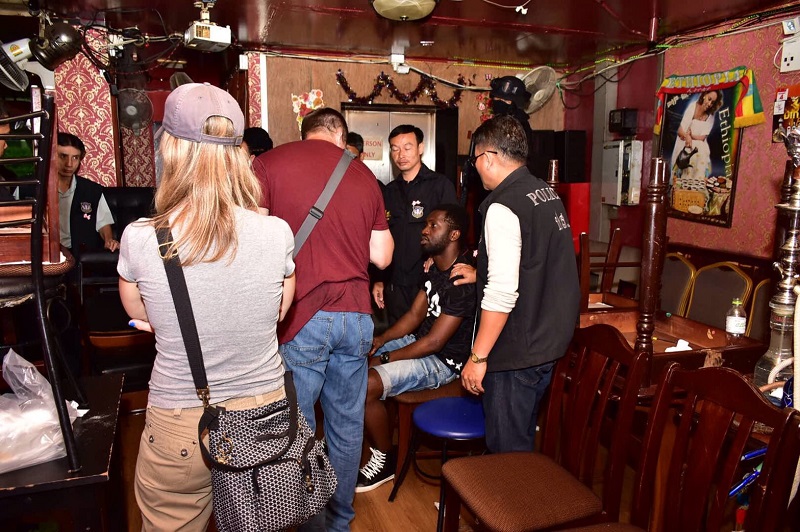 BANGKOK — More than 100 police, military, and anti-narcotics officers raided a six-story entertainment establishment on Soi Sukhumvit 3 early Friday morning where they detained 55 foreign nationals for questioning.
The raid included officers from the Narcotics Suppression Bureau who found 12 people who tested positive for drugs, while another 15 were not carrying passports. One was found to have overstayed their visa.
"There were 55 foreigners, mostly black people doing drugs," said the bureau's Col. Worawit Waithanomsak.
The raid, the latest in an escalating crackdown involving members of the military, resulted in arrests and the confiscation of 62 shisha pipes, which are illegal to import into Thailand.
The building, called Ornchira Fashion Backs, held an entertainment venue called "Ethiopian Restaurant" on the third and fifth floors, along with a pub, Middle Eastern-themed dance bar, massage parlor and restaurant.
It's located near a part of downtown known as "Soi Africa" for its concentration of foreign nationals from Africa and the Middle East.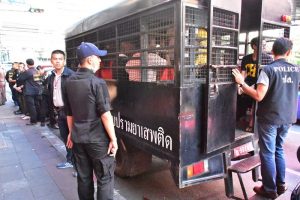 Officers said the building did not have enough entrances and exits and its restaurant operated beyond permitted hours.
Worawit said those arrested included 26 men of African descent along with several from Canada, the United States, Nepal and Uzbekistan.
Police said they were looking for two men behind the establishment: Ethiopian national Mekuriya Hailegebrel and another unidentified man said to be out of the country.
Police said they are investigating the immigration status of the foreigners without passports and sent the confiscated hookahs to the Lumpini Police Station.