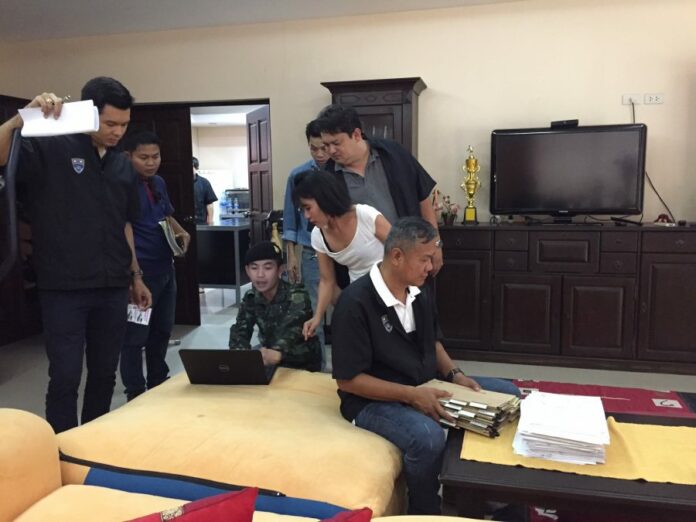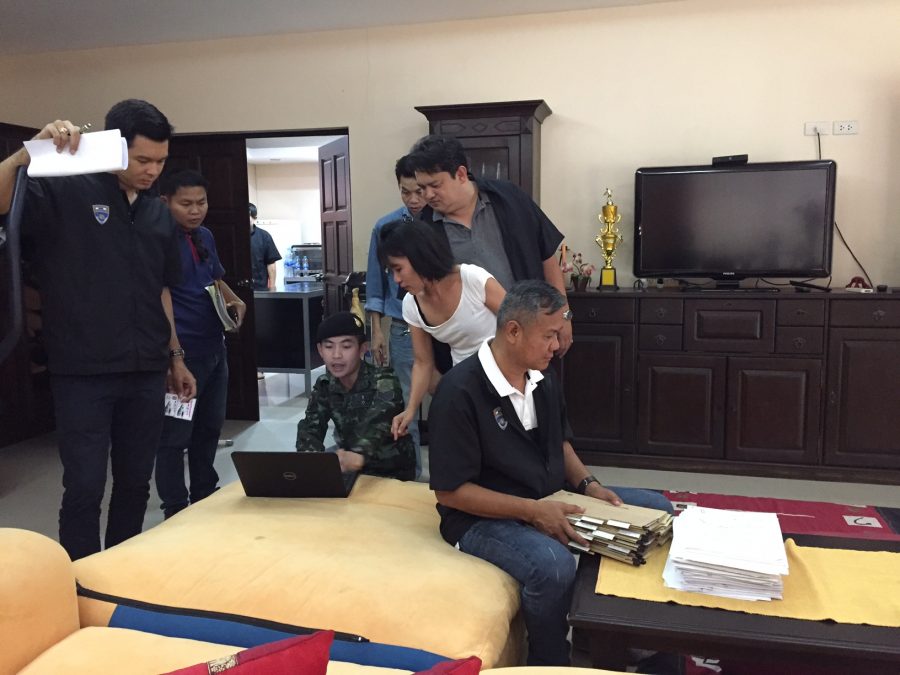 NONG KHAI — Police on Friday were awaiting the return of a suspected German loan shark to his home in the north of Thailand where he is accused of conducting an illegal loan operation.
Police and military officers raided the home of 55-year-old Wolfdieter Werner Mueller in Nong Khai province after residents went to police complaining he charged exorbitant interest fees.
However, Mueller was nowhere to be found – he had just flown to Phuket a few hours earlier from the Udon Thani International Airport. Police said they didn't know if Mueller had been tipped off about the raid.
At the home, police only found his girlfriend, 40-year-old Hatairat Silasit. Police said she was cooperative when they served her with a search warrant. Police said they found a large number of loan documents, account books and computer files indicating Mueller was issuing loans to a large number of people.
"Folks said if he loaned out 10,000 baht, he would charge 20,000 in interest and threaten the borrowers if they didn't pay it back," said police Col. Pallop Suriyakul na Ayutthaya. "People around there can't afford to pay him back."
He said Mueller would make loans ranging from a few thousand baht to 20,000 baht.
According to Hatairat, Mueller was visiting a friend in Phuket and would return Sunday. The girlfriend of two years also said that she was uninvolved in his activities. Police didn't buy that and are charging her with being an accessory to the crime.
Pallop said police were prepared to arrest Mueller on three charges: working illegally without a permit, making illegal loans and usury. It is also illegal for foreigners to loan money to Thais.