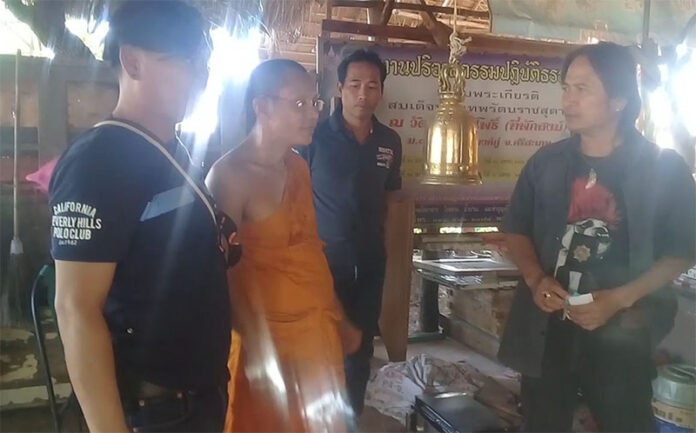 SISAKET — Police arrested a monk Friday in Si Saket province after he hosted one too many teen drug parties at his temple.
Police said they moved in on 37-year-old Phra Prakong Punyavaro after the governor's office received complaints from residents about his regular drug parties at the Ban Krapho monastery.
Officers searched Prakong's residence and said they found a small amount of methamphetamine and drug paraphernalia. The monk was defrocked and charged with possession of Category One narcotics.
According to police, local residents said they often saw youths visiting Prakong's monk residence to buy and take ya ba, which they said caused much nuisance in the community.
Prakong reportedly confessed to the charges.