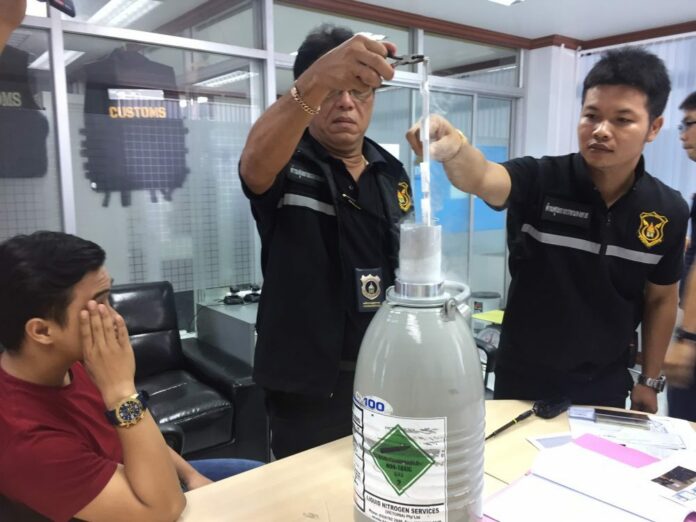 NONG KHAI — A man was arrested Thursday afternoon after he attempted to traffic a tank of semen into Laos.
Nithinon Srithaniyanant was arrested Thursday at a customs checkpoint at The First Thai-Laos Friendship Bridge in Nong Khai city after officers found a liquid nitrogen tank loaded with six bottles of semen belonging to Chinese and Vietnamese men.
Nithinon was charged with violating the 2015 Child Born by Assisted Reproductive Technologies in Medical Science Act, which prohibits the sale, import and export of semen, eggs and embryos. It was enacted to effectively ban surrogacy services in the kingdom.
Nithinon was fined 200,000 baht, according to Pichit Leelat, a provincial customs officer. The 25-year-old man confessed to having smuggled the semen tank in and out of the country to clinics in Laos and Cambodia several times starting last year, receiving 5,000 baht per delivery.
Pichit said the physical evidence will be passed on to police and health officials for further investigation.