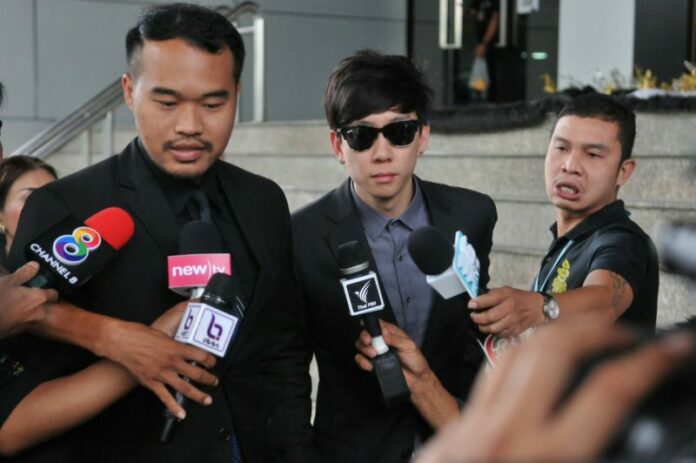 BANGKOK — A court on Monday rejected bail request for a man accused of helping launder money for an alleged drug trafficker from Laos.
Akarakit Worarojcharoendet, aka "Benz Racing," was refused bail by the Criminal Court, where he has been indicted on money laundering and drug trafficking charges.
Earlier this month, his celebrity wife Napapa "Patt" Tantrakul was also charged with money laundering in connection with Xaysana Keopimpha, who was arrested at Suvarnabhumi Airport in January.
They both have denied involvement. Napapa said she wasn't aware 1.9 million baht in her bank account came from a Thai-Laotian cartel.
Benz told reporters Monday morning that he's confident he will be found innocent.
Related stories:
'Benz Racing' Charged For Lambo Link to Laos Drug Lord
'Benz Racing' Denies Having Connections to Laotian Drug Lord
'Benz Racing' Surrenders to Narcotics Cops