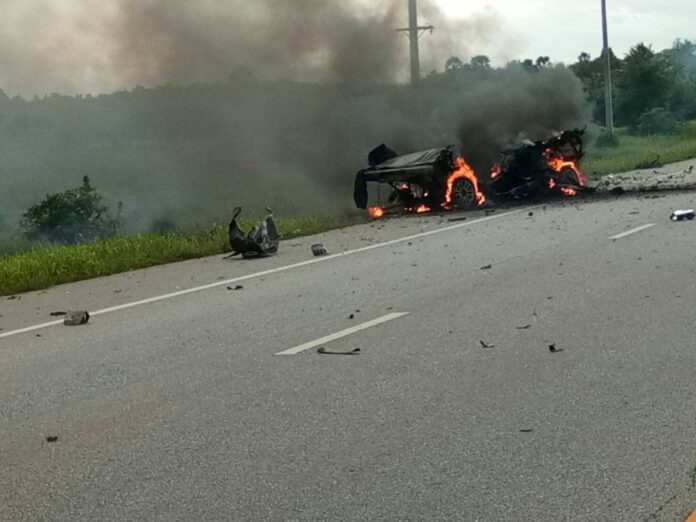 SONGKHLA — Police are hunting a group of men who raided a car dealership, shot at least one employee to death, kidnapped others and stole five vehicles Wednesday morning.
Six or seven men reportedly entered the Wangto Car Center in Songkhla province's Na Tawee district at about 11am. They opened fire, killing an undisclosed number of employees. They stole five pickup trucks and forced four employees into the vehicles with them.
They escaped in the five trucks over the border into Pattani's Nong Chik district, according to Col. Thompong Petchpirun of Nong Chik police.
Asked whether police believed the suspects were linked to southern separatists, Thompong declined to answer.
Pattani police commander Piyawat Chalermsri said at least one suspected perpetrator was shot dead. A bomb team found 80 kilograms of explosives in the vehicle he was driving.
Stolen vehicles are routinely employed as car bombs, sometimes to devastating effect, in the southernmost border provinces, where a violent insurgent movement has been active for over a decade.
Police said one truck loaded with explosives later exploded on a rural road in Nong Chik. It was yet unclear whether anyone was hurt or killed in the blast. Two trucks remain unaccounted for after another two were intercepted: one on Highway No. 42 and another near a Pattani province checkpoint.