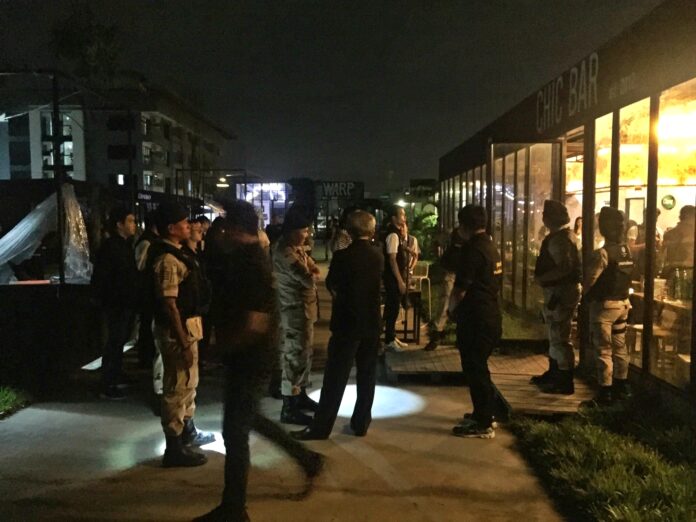 BANGKOK — Two bars in east Bangkok area will be ordered to close for five years for selling to minors.
Nearly 100 officers raided pubs early Saturday morning near King Mongkut's Institute of Technology Ladkrabang and found two – Chic Bar and Climax – selling to people under 20. Chic Bar did not have a license to operate.
Fifteen minors were found buying alcohol, and 14 revelers had no ID with them. They were sent to the Lat Krabang Police Station.
Leading the raid was Sahakarn Petchnarin, director of the Juvenile Observation and Protection Department. Sahakarn said the authorities would close the two pubs for five years under a special order by the National Council for Peace and Order, as the ruling junta is known.
The raid came in response to complaints by university students' parents about nightlife venues selling booze to youths under 20, Sahakarn said.