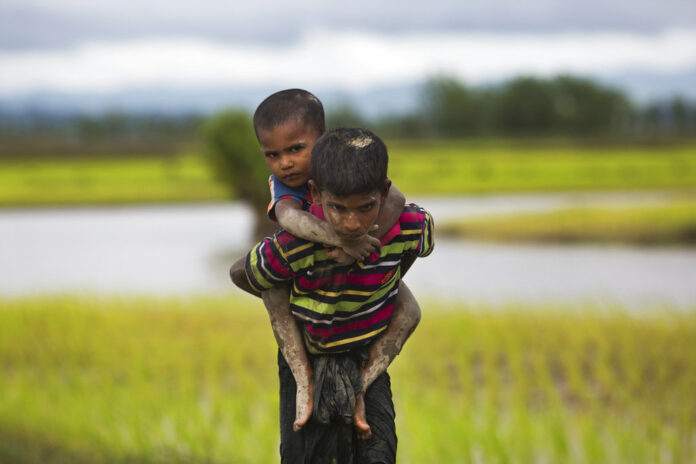 Although I was too young to be held or feel responsible, I often wonder what Thais, as neighbors to Cambodia, did or did not do when the Khmer Rouge murdered about 1.7 million of their own people.
Did Thai adults between 1975 to 1979 just witness the horror via radio and newspaper as mere spectators of "international news" or pretend that it was none of their business?
Somehow the sight of the suffering of the Rohingya people in Myanmar today, four decades after, beckons similar questions.

Are we just going to watch what a top UN official described as "textbook ethnic cleansing" as just another news item, another Hollywood movie, and say "poor Rohingya people" despite Thailand sharing over 2,202 kilometers of border with Myanmar?
I would feel utterly ashamed if that's all we collectively do. To my outrage, some Thais go beyond a lack of sympathy.
After I reported on a Bangkok symposium on the problems faced by the Rohingya in a story published Monday, I was totally appalled to read some of the comments.
"Shut up and take them to your country. Let them rape your wife, bomb your house and kill your neighbors later. Lol," wrote Facebook user Pantip Sayo in response to a debate with a Western reader on what to do.
Another reader on the same site, Facebook user Sethaprawee Ngeon, posted something more at length in English as well: "My country use to give them a camp but they do bad things in that camp they don't care the rules they will do everything they want. If you don't believe me u can try by yourself and help them to live in your country…"
"Take down the names of the Thai that are sympathetic to the Rohingyas and arrange for them to take them home," suggested yet another Facebook user by the name of Wirat Vichaisuchart.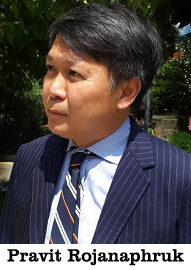 Even more shocking was a comment in English by Facebook user Danny Kalayanamit, who claims on Facebook to be a student at Chulalongkorn, one of Thailand's top universities. "I don't give a shit about Rohingya subhumans. They're reaping what they have sown. In fact I'd gladly donate some money to the Burmese effort of wiping the world clean of them. It's not much, but every bit helps."
These Thais were not just unsympathetic, some were outright hateful. Perhaps their selfish genes forgot to remind them that in the end, the massive exodus of the Rohingya people, now more than 400,000 fleeing to Bangladesh in less than a month, will affect security in the whole region. Over half of those refugees are children, according to the Associated Press.
These people could have just ignored the issue if they didn't want to help.  But they took the trouble of spending time to post hateful message in English.
I used to think that you don't need to be a Rohingya, a Muslim or a Bengali, to be troubled and furious by the plight of the Rohingya – that being human should suffice.
What I have read from these Thais, what's happening in the Rakhine State of Myanmar, reminds me that humans are capable of unnecessary evil and hatefulness.
As much as many have become disillusioned with Myanmar de facto leader Aung San Suu Kyi over the past few weeks, to observe how some Thais reacted was itself very troubling and an eye opener too.
I can't help but wonder how Thais, 40 or 50 years from now, will look at how we today behaved, reacted or not reacted, in the face of ethnic cleansing happening next door in neighboring Myanmar. If we do nothing, we will surely have to come up with a lot of "good" excuses to justify our apathy.