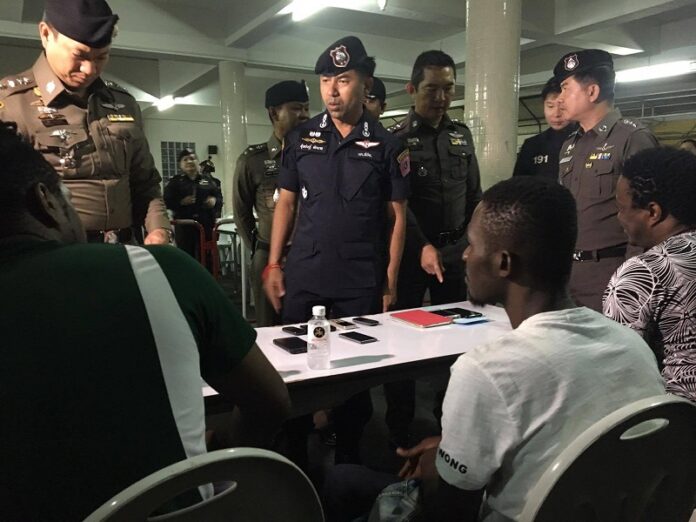 BANGKOK — Fifty-two people were arrested early Monday morning in Bangkok in a police raid targeting only black foreign nationals.
A search in 10 areas such as Nana and the Khlong Toei district came as part of a government crackdown on black foreigners who use Thailand as a base to commit crimes, according to a police commander. Surachet Hakpan, head of the 191 emergency response unit, said the suspects pose a threat to national security.
Those arrested were nationals of Tanzania, Nigeria and Uzbekistan. They face different charges related to matters of human trafficking, narcotics, visa overstay and illegal entry into the country.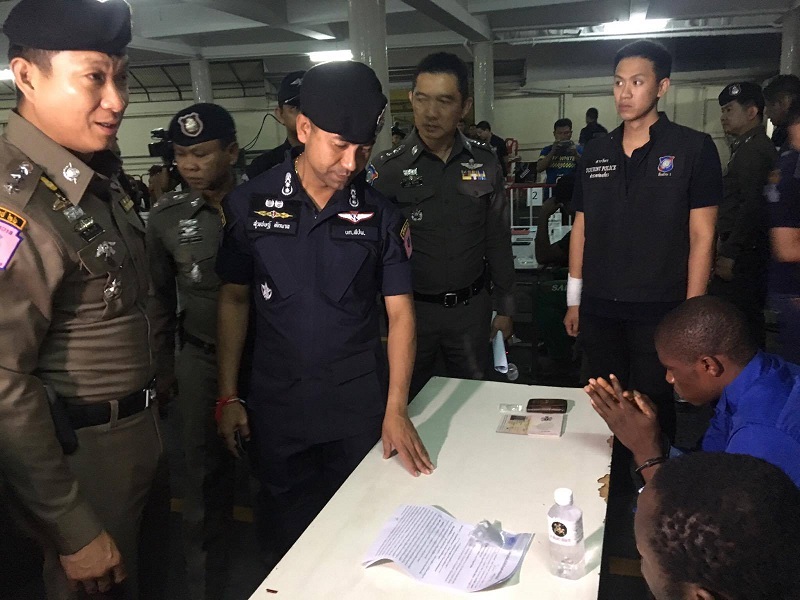 "Those who commit crimes involving drugs, human trafficking and prostitution will be deported," Maj. Gen. Hakpan said. "We collected DNA to prevent them from changing their names and re-entering the country."
Surachet added this was part of tightened security measures during the royal cremation.
One of the people arrested today had previously been sentenced to five years in prison for selling cocaine but was able to escape with the help of an immigration officer. Surachet said he would seek better coordination with the immigration bureau.
Such race-based raids in the Nana area aren't new. In July, more than 80 foreigners were detained during a sweep of Soi Sukhumvit 4, a busy red-light hotspot, "to build confidence and a sense of security for people and tourists in the area."
In October 2016, 200 officers swept the road just before midnight and detained 40 people, mostly Africans, six of whom were charged with failing to carry identification or testing positive for drugs.
Related stories:
Six Tourists Charged As Police Raid Nana Friday Night
Foreigners Arrested in Raid on Nana 'Ethiopian Restaurant'