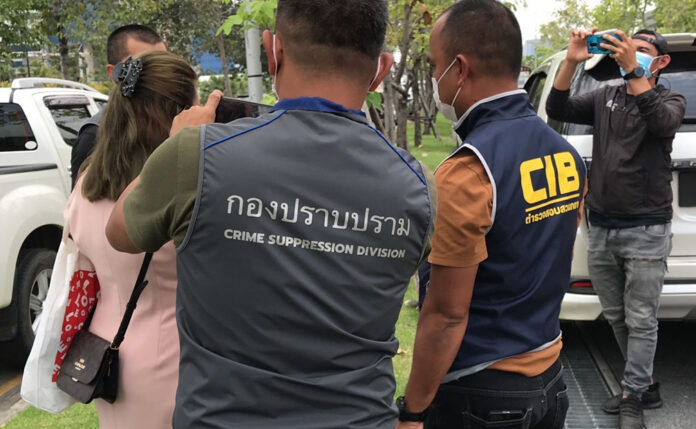 The death of a 32-year-old healthy woman, who was reported to have suddenly fainted and later died, triggered an inquest as relatives did not believe it was a natural death. The investigation leads to the discovery of serial murders—at least 11 murders and one attempted murder.
Police issued a warrant for the arrest of 'Am' Sararat Rangsiwutthaporn, 36, the former wife of a deputy superintendent, who is currently four months pregnant, on April 25. She was suspected to have poisoned Siriporn Khanwong, Koi, with cyanide.
Siriporn, 32, a resident of Kanchanaburi, was found dead after she went to the Mae Klong River to release fish with the suspect in Ban Pong district, Ratchaburi province on April 14, 2023.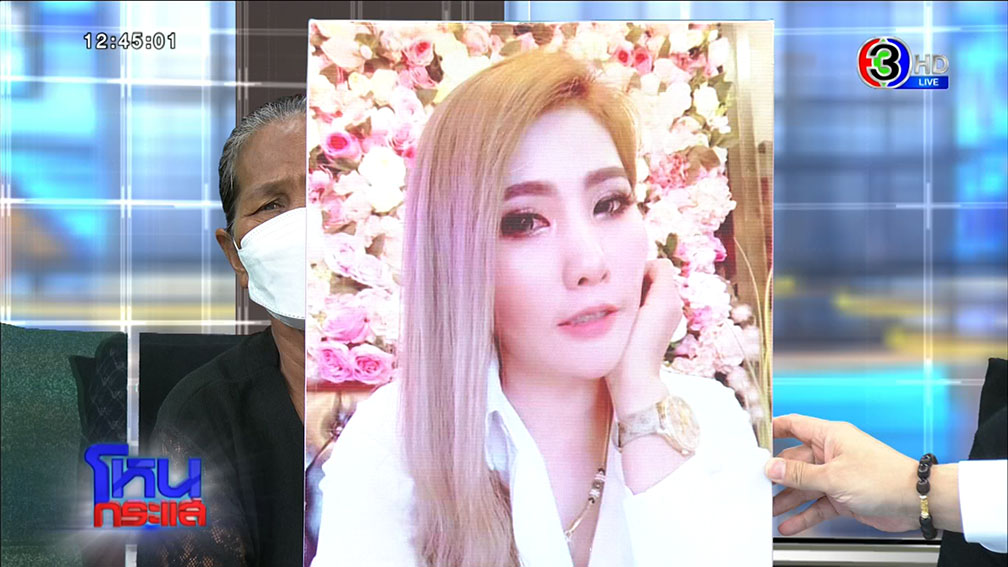 Police are also investigating other cases where relatives have reported a death similar to Siriporn's.
Tannicha Aksuwannawat, Am's lawyer, said Am has denied any wrongdoing but admitted she was the last person seen with Siriporn.
Pol. Maj. Gen. Surachate Hakparn, deputy national police chief, said it was a serial killing. Police are now focusing on gathering as much evidence as possible, as many relatives of the victims did not immediately report the death because they did not realise it was unnatural. In order to prosecute the criminal, the police will need forensic evidence.
Pol Maj Gen Surachate said that since 2020, there have been a total of 11 deaths in 6 provinces: Kanchanaburi, Nakhon Pathom, Ratchaburi, Phetchaburi, Samut Sakorn and Udon Thani.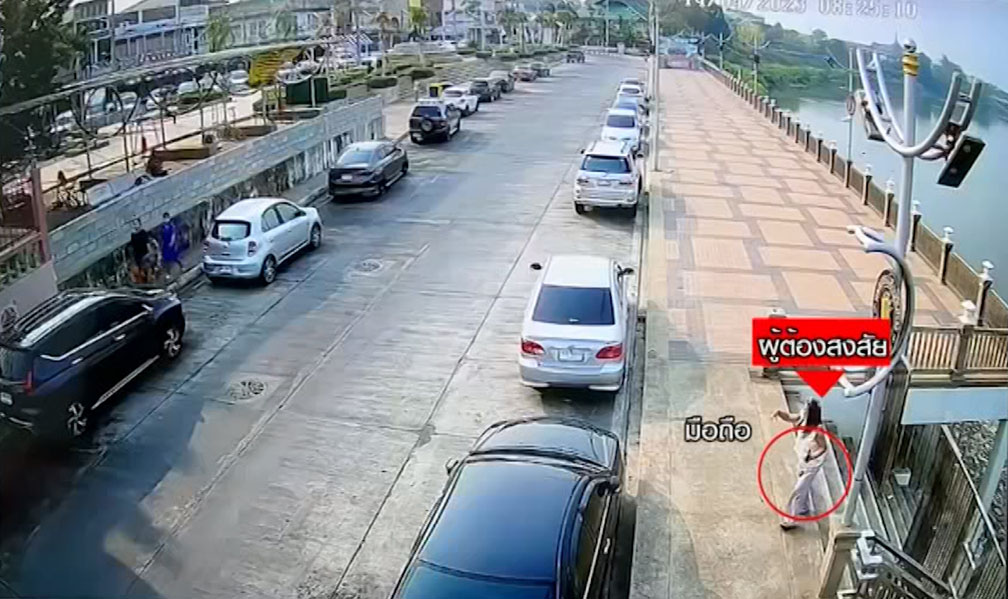 The main evidence leading to the arrest was the cyanide in Siriporn's body, the video footage and the cyanide bottle in the suspect's house in Ratchaburi Province.
On April 26, the investigating team found a medicine bottle with liquids inside it, a white bag with 3 packages inside it, and a lot of empty pill capsules in the medicine cabinet on the first floor of the suspect's house in Nakhon Pathom Province.
There was also a survivor who ate food with Am and later vomited before fainting, but was not dead. The survivor became a key witness.
The police believe that the motive could be the desire for the property of the dead. However, it is clear that all the victims were close to the suspect, as they all live in the police flat and were police officers. So the suspect knew what each victim was doing and whether they were rich or not.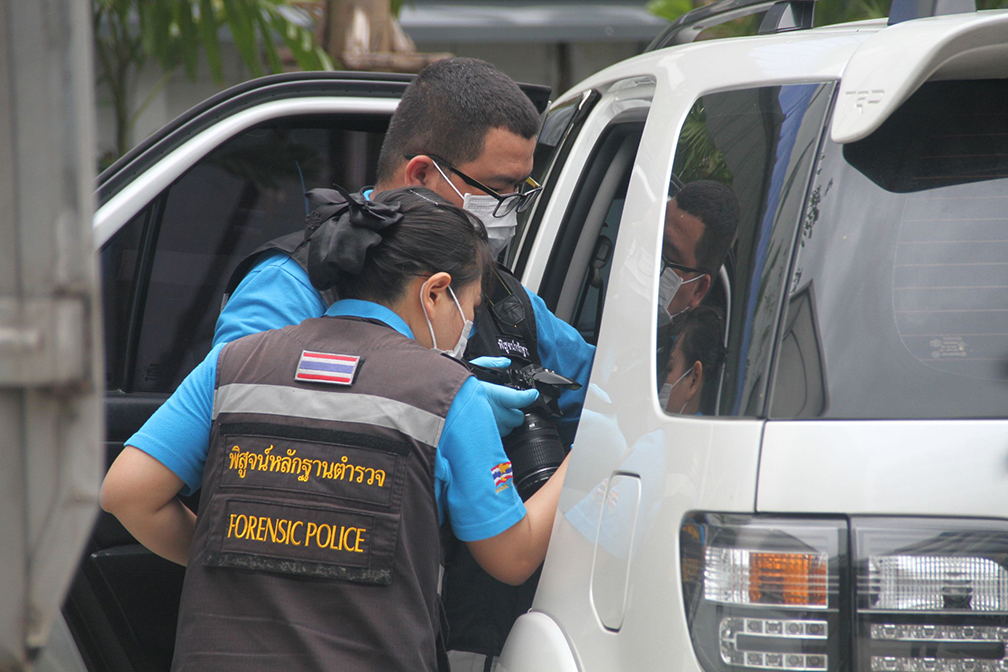 Cases related to cyanide with names, places and dates of victims:
1st, December 13, 2020, Name: Ms.Fah, 34, Location: a house in Nakhon Pathom
2nd, January 6, 2021, Name: Surat Thorntup, 35, Location: a house in Tha Maka district, Kanchanaburi
3rd, August 10, 2022, Name: Pol. Capt. (female) Kanda Torai, 36, Location: The Global department store in Nakhon Pathom
4th, August, 15, 2022, Name: Mrs.Chantarat Wongkraisin, Location: a house in Cha-am district, Petchaburi
5th, September, 12, 2022, Name: Ms.Kanida Tuladecharak, 44, Location: PTT gas station near Photharam roundabout, Ratchaburi
6th, March 12, 2023, Name: Mr.Suthisak Poonkwan, 35, Am's husband, Location: a house in Udon Thani
7th, April 1, 2023, Name: Pol. Maj. Nipha Saenchan, Location: Phra Pathommachedi Stupa, Nakon Pathom
8th, April 14, 2023, Name: Ms.Siriporn Khanwing, 32, Location: Ban Pong district, Ratchaburi
Three more cases were found to be involved later:
9th, August 10, 2022, Name: Mrs. Rajarin, Location: Mahachai Market, Samut Sakhon
10th, September 10, 2022, Name: Mrs. Maneerat, Location: Muang District, Nakhon Pathom
11th, November 20,2022, Name: Ms. Phusadee or Teacher Aod, Location: a villa in Lam Bua Subdistrict, Don Tum District, Nakhon Pathom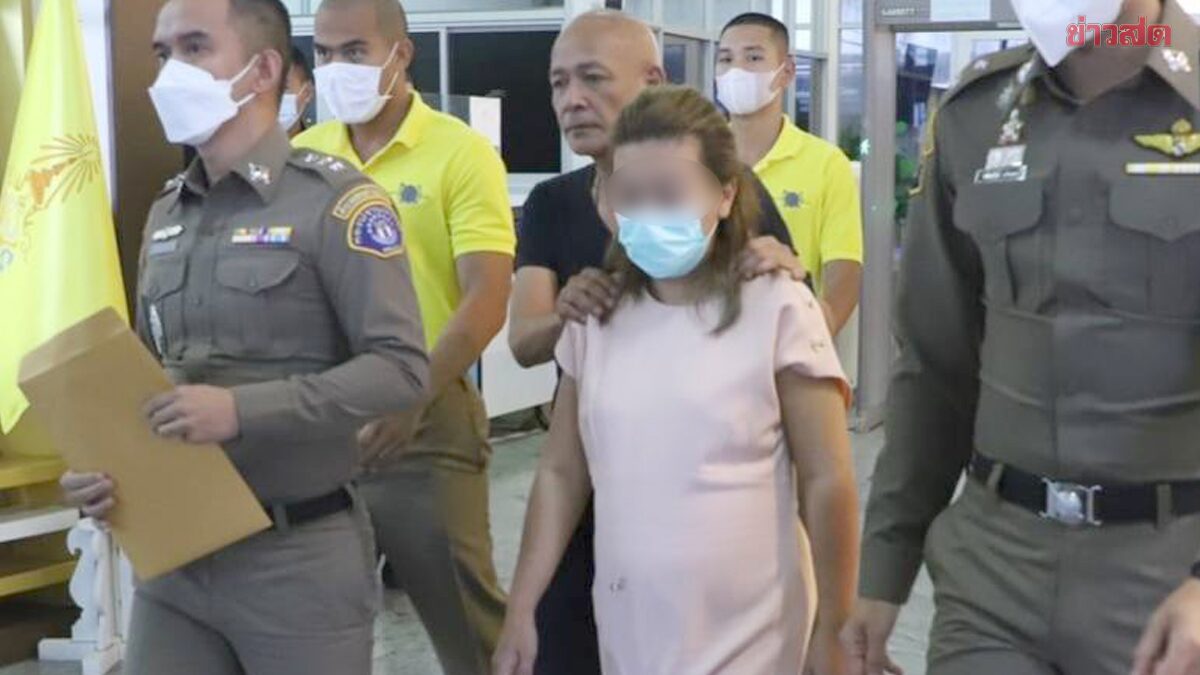 On Wednesday afternoon, the police officers from the Crime Suppression Division took "Am," an accused with an arrest warrant from the Criminal Court for premeditated murder, to the Ratchada Criminal Court to ask for prosecution and imprisonment. It was stated that the interrogation wasn't done yet because the accused wouldn't answer any questions or let them take a blood or DNA sample.
When the court approved the detention, Am was taken to the Central Women's Correctional Institution. She has neither family nor a lawyer who can post bail for her.
Pol. Maj. Gen. Surachate revealed that Am's sister has opened a pharmacy in the Photharam district of Ratchaburi province; this may allow Am to learn about chemicals from her sister.
Later, a doctor in Nakon Pathom who did an autopsy on Pol. Maj. Nipha Saenchan told the police that he found "cyanide" in the blood of the victim. So, the police could bring charges against Am in another case.